Webb's severance totals $111K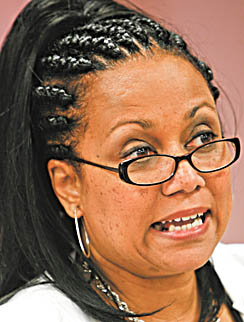 Photo
By Denise Dick
YOUNGSTOWN
With unused personal, vacation and sick days, former city schools superintendent Wendy Webb's severance package totals more than $111,000.
About 30 percent of that total is unused vacation days, said Treasurer William Johnson.
"She was always on the job," he said.
Webb left at the end of 2010 with about seven months left on her contract. Her annual salary was to be $122,500.
"That's what she has coming and we have to pay her," said Michael Murphy, school board vice president. "I'm not pleased that we have to pay it, but it's what she has coming."
The $111,153 payout includes 285 unused sick days, 53.5 accumulated personal days which were converted to sick days at the end of the year and three unused personal days this year.
The district caps sick days at 285, and Webb, who worked in the district for about 35 years, likely reached that total at 20 or 25 years' service, Johnson said.
The package also includes payment for 72 unused vacation days. Johnson pointed out that Webb could have used those days slowly, running them down at the end of her tenure before retiring. She opted for a lump sum upon retirement instead.
"She was always here and working, and she didn't do a lot of vacationing," Johnson said.
Working with both a fiscal and an academic-distress commission also likely cut into the time Webb had free for vacation, he said.
"She was the head of a $200 million corporation," Johnson said.
Her total severance amounts to less than a year's pay.