Suspect aids probe into murder near YSU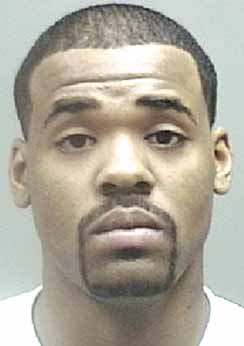 Photo
YOUNGSTOWN
Braylon Rogers has pleaded guilty to one charge for his role in the high-profile murder near Youngstown State University, but other felony charges against him likely will be dismissed, authorities say.
Despite the dropped charges, however, police and prosecutors say they are building a strong case in the off-campus shootings Feb. 6 that resulted in the death of Jamail Johnson, 25, a YSU student, and the wounding of 11 others.
Mahoning County Prosecutor Paul Gains, in a press conference Monday, said Rogers, 19, of East Lucius Avenue, pleaded guilty to being a convicted felon in illegal possession of a firearm.
Police arrested Rogers and Columbus Jones Jr., 22, of Cambridge Avenue, just hours after the shooting. Each suspect was charged with aggravated murder, 11 counts of felonious assault and improperly discharging a firearm into a habitation, but Gains said the aggravated-murder and assault charges against Rogers likely will be dropped.
"We believe this is the appropriate charge [illegal possession of a firearm] for Mr. Rogers. Mr. Rogers has cooperated with police. ... Because of his cooperation, the Youngstown Police Department was able to secure search warrants that resulted in the seizure of several items. Detectives were also able to find other witnesses," Gains added.
Gains would not say what items were seized as a result of information garnered from Rogers but did say information given to the press about Rogers' cooperation with authorities placed his life in danger.
He said the prosecutor's office is requesting a full investigation to determine who gave information to the media that was not approved for release.
"Police need people who were there to come forward. We encourage people to come forward, and when they come forward, their identity should be protected," Gains said. "That is why we are so interested in who leaked this information" to the press.
Rogers' bond has been dropped to $5,000, with a 10 percent reduction, meaning he can be released from jail if he can raise $500, but Gains said Rogers has been kept in protective custody for his own safety since last week. Rogers, Gains said, is expected to continue to cooperate with authorities in the investigation.
Meanwhile, over the weekend, police arrested a fifth suspect in the shootings at the home used by members of Omega Psi Phi fraternity at 55 Indiana Ave.
Brandon Carter, 22, of East Ravenwood Avenue, appeared Monday morning before Magistrate Anthony Sertick of Youngstown Municipal Court for arraignment. He is charged with obstruction of justice, a felony, a charge prosecutors say is related to the shootings.
Reports say officers arrested Carter on Friday afternoon at his home as his family members used video recorders to chronicle the arrest.
Prosecutors asked that Carter's bond be set high because of the connection to the case. Sertick ordered Carter jailed on a $75,000 bond.
Jamelle Jackson, 18, of Youngstown, is jailed on a $150,000 bond on a charge of carrying a concealed weapon. Demetrius Wright, 20, of West Avondale Avenue, is in jail on $100,000 bond on a charge of tampering with evidence.