Police apprehend shooting suspect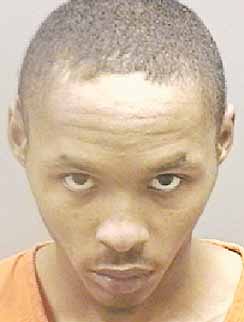 Photo
YOUNGSTOWN
Police have apprehended the city man who was on the run from authorities since he is believed to have shot a bystander in the head during a fight on the South Side late last year.
Kshaun Weaver, 19, of East LaClede Avenue, appeared Monday before Magistrate Anthony Sertick of Youngstown Municipal Court on several charges including felonious assault and illegally carrying a firearm in the shooting of 22-year-old Kenneth Woods Jr.
He also is facing an additional drug charge and resisting arrest from incidents that took place when he was arrested Saturday.
Magistrate Sertick ordered Weaver placed in Mahoning County jail on a combined $185,000 bond.
Police Capt. Rod Foley said the department had been looking for Weaver since the Nov. 28 shooting. He said an unidentified person gave police a tip as to Weaver's whereabouts, and police spotted him on the East Side.
Reports say Weaver did not give up easily when spotted by police. He reportedly ran, dropping a bag of suspected marijuana and money in his path. Police chased Weaver through several blocks and yards before shooting him in the buttocks with a stun gun and taking him into custody.
The shooting for which Weaver was sought occurred Nov. 28 on East Lucius Avenue near Erie Street. Police were called to the scene at 3:30 p.m. in response to reports of gunshots, a large fight and several wrecked cars.
When they arrived, they found Woods, of West Judson Street, slumped over in the driver's seat of his car. The rear window was broken out, and there was an exit hole from a bullet in the windshield.
Woods had a head wound and couldn't speak, police said. He was taken to St. Elizabeth Health Center. Woods had nothing to do with the fight, police added.
Woods has struggled to get back to a normal existence and is undergoing intensive therapy. He had to undergo weeks of therapy in an attempt to regain the use of his limbs.
Foley said Weaver very well could have been committing additional crimes against the community while he was on the run.
"We are happy he is in jail. He almost killed an individual just by randomly shooting down the street," Foley added.
Weaver also must contend with charges he faced before the shooting. According to county common-pleas court records, Weaver pleaded guilty to possession of cocaine and was due to be sentenced Jan. 5 by Judge Maureen Sweeney of Mahoning County Common Pleas Court.
Weaver's mother also has been charged with a crime related to what police say is her attempt to help her son. Erica Weaver, also of East LaClede Avenue, is charged with tampering with evidence police believe is crucial to her son's possible conviction.