Former JFS director wants lawyer at taxpayers' expense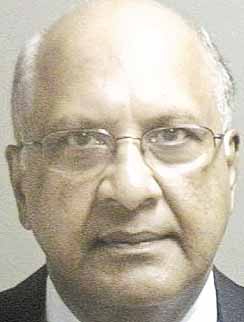 Photo
In more Oakhill coverage ...
YOUNGSTOWN
John Zachariah, former Mahoning County Job and Family Services director, said he's entitled to have a defense lawyer in the Oakhill Renaissance Place criminal-conspiracy case at county expense because the charges against him stemmed from his official actions.
In a motion filed Monday by his lawyer, Roger M. Synenberg, Zachariah, 65, of Chagrin Falls, asked that Synenberg & Associates LLC, of Cleveland, be appointed in that capacity at taxpayer expense.
With 56,000 pages of evidence supplied by the special prosecutors and a potential three-month trial, Zachariah said through his lawyer that he cannot afford the $325 hourly fee for the firm, which has represented him since April 2008.
Visiting Judge William H. Wolff Jr., who will preside over the Oakhill criminal trial, has not ruled on the motion.
That trial is set to begin with jury selection June 6 in Mahoning County Common Pleas Court.
Zachariah argued he's entitled to the county-paid lawyer because the criminal charges against him stemmed from "the well-intended actions he performed in his official capacity as director of JFS, rather than for his own benefit."
Mahoning County Prosecutor Paul J. Gains, however, wrote to Synenberg on Jan. 5 that Zachariah isn't entitled to county-paid legal counsel because the charges against him are criminal.
"Although the good faith expressed in your letter may constitute a legal defense, justification or mitigation to the criminal charges, it does not justify the expenditure of public funds to defend allegedly criminal conduct on the part of your client," Gains wrote.
As directed by the county commissioners, Zachariah said he consulted with Anthony M. Cafaro Sr., then president of the Cafaro Co., his alleged co-conspirator, concerning needed improvements to JFS offices and the possibility of the county's purchase of Garland Plaza from the Cafaro Co.
Zachariah later met with architect Ray Jaminet and provided him with the information he needed to design new JFS offices at Oakhill, the motion said.
"Mr. Zachariah had nothing to gain personally from any actions he performed as director of JFS, nor has the state alleged any benefit conferred on Mr. Zachariah as director of JFS," according to Monday's motion.
Zachariah, Cafaro and the Cafaro Co. are among eight defendants indicted for allegedly conspiring to impede the move of JFS from Garland Plaza to Oakhill Renaissance Place.
Oakhill is the former Forum Health Southside Medical Center, which the county bought in 2006. JFS moved to Oakhill in 2007.
Zachariah is charged criminally with engaging in a pattern of corrupt activity, bribery, tampering with records, two counts of conspiracy and three counts of perjury.
The perjury counts stem from statements Zachariah made concerning his actions as JFS director in his deposition in the civil lawsuit, in which Cafaro tried unsuccessfully to rescind the county's purchase of Oakhill, the motion said.
The bribery charge alleges Zachariah's April 5, 2007, deposition testimony "was improperly influenced since a Cafaro-owned company paid his legal fees related to his deposition," the motion said.
The records-tampering count is based on a letter regarding Oakhill that Zachariah sent in his official capacity as JFS director to county Administrator George J. Tablack, the motion said.
The bill of particulars concerning Zachariah "does not identify any benefit received by Mr. Zachariah during his employment as director of JFS for participating in the alleged enterprise or conspiracy," Monday's motion said.
The indictment alleges Zachariah participated in the conspiracy from July 5, 2005, when he became JFS director here, until Dec. 12, 2008. Zachariah resigned as JFS director Feb. 15, 2007.
Zachariah also noted in his motion that the county paid $139,620 for outside legal counsel for county Commissioners Anthony T. Traficanti and John A. McNally IV, Tablack, county Auditor Michael V. Sciortino and county Treasurer Lisa A. Antonini in the Oakhill civil case, which went to trial in July 2007.
McNally and Sciortino are among those charged in the Oakhill criminal-conspiracy case.
"The commissioners and county prosecutor have already determined that the county officers involved in the taxpayer lawsuit were entitled to outside counsel at county expense.
The circumstances here are no different. The criminal case is closely intertwined to the taxpayer lawsuit," Zachariah's motion adds.