Officials seize guns, ammunition at pastor's farm
The Plain Dealer

Photo
The 232 weapons in three large rolling bins and four milk crates were on display at the Cleveland Police headquarters confiscated from Abbot John Henry of St. Herman's House of Hospitality in Cleveland February 8, 2011. Investigators with Henry's consent rounded up 80 guns with ammunition from a home near St. Herman's. On Friday, another 150 guns and ammunition were recovered from a Trumbull County farm the shelter owns.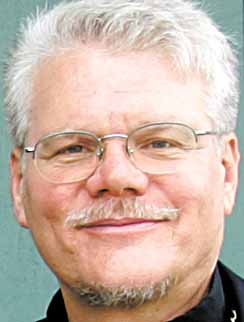 Photo
The Plain Dealer
Abbot John of Henry of St. Herman's Monastary and House of Hospitality leaves a Dept. of Motor Vehicles bureau in Cleveland, Ohio, Aug. 16, 2007. Henry, 58, is under investigation after police and federal agents found 130 guns and boxes of ammunition Friday, Feb. 4, 2011, at a Trumbull county farm affiliated with the shelter, in addition to 80 guns and boxes of ammunition confiscated from Henry in January.
Staff report
BLOOMFIELD
Cleveland police, with assistance from deputies with the Trumbull County sheriff's office, seized 150 guns and 1,314 boxes of ammunition from a farm on Creaser-Ashtabula Road in Bloomfield Township on Friday.
The weapons and ammunition belonged to the Rev. John Henry, a pastor who ran St. Herman's House of Hospitality, a monastery and homeless shelter in Cleveland, for many years.
St. Herman's is operated by the Little Brothers of the Divine Compassion Inc., which also owns the 75-acre farm on Creaser-Ashtabula Road where the guns were seized, according to records from the Trumbull County Auditor's Office.
The farm, which includes a house built in 1880, poultry houses, a milk house and barns, is a short distance northeast of the village of Mesopotamia and a couple miles south of Ashtabula County.
Auditor's records say the property was purchased in 1993 for $70,000.
The (Cleveland) Plain Dealer reported that Pastor Henry agreed to take an indefinite leave of absence from operating the monastery and homeless shelter this week after police seized the weapons and ammunition in Bloomfield Township.
He has not been charged with a crime, The Plain Dealer reported. City officials said Tuesday that Henry voluntarily admitted himself to Lutheran Hospital for an evaluation.
During an investigation prompted by a tip, Cleveland police also seized 80 guns and 874 boxes of ammunition Jan. 28 from a car parked near St. Herman's after police saw weapons "in plain view" in the unlocked car. Pastor Henry gave consent for officers to search the car, the Plain Dealer reported.
Major Thomas Stewart of the Trumbull County Sheriff's Office said deputies accompanied Cleveland police officers to the Bloomfield Township farm on Jan. 31 to search for weapons but didn't find any.
However, the only person there was a caretaker who didn't have access to two trucks on the property, both padlocked. Stewart said he believes the weapons were found in those trucks on Friday.
The Plain Dealer reported that Henry gave police permission to search the farm. Stewart said Henry and his attorney were present at the time.
Cleveland police said the guns confiscated from Pastor Henry included rifles with scopes and at least three assault weapons. Police described two of them as M4 assault rifles. Some of the guns appeared new, while others were old, battered with scratches in their wooden stocks. A few of the weapons appeared to be antiques.
Cleveland Safety Director Martin Flask told The Plain Dealer that Cleveland officials know and respect that people have the right to purchase as many guns as they can afford. But Henry's behavior cried for more attention.
For example, Flask said, Henry went to a Wal-mart between 9 and 10 p.m. and hung around the store until between 1 and 2 a.m. before buying guns and ammunition.
"This raised some fears that the purchases may have been for something other than a legitimate reason," Flask said.