Man gets 60 days, probation in bat attack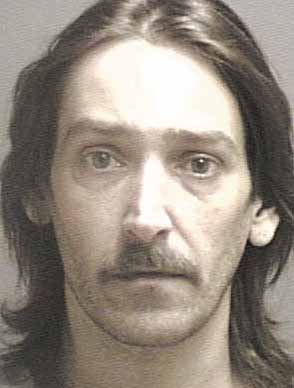 Photo
By Elise Franco
YOUNGSTOWN
An Austintown man has been sentenced to two months in jail and five years' probation for his role in a violent confrontation between his son and another boy.
Charles Etto, 40, of South Edgehill Avenue, was sentenced Tuesday by Judge R. Scott Krichbaum of Mahoning County Common Pleas Court to 60 days in Mahoning County jail followed by five years' probation on a felony charge of complicity to commit aggravated assault and a probation violation from previous drug-trafficking and child-endangering charges.
Etto originally was charged with felonious assault Oct. 14, 2010, for handing his son a baseball bat during a Sept. 27 fight outside the family's residence.
Judge Krichbaum said in reviewing the case, it seems as though Etto was protecting his son, Derek Etto, 16, from a would-be attacker.
"What do you do when someone comes to your house to beat up your kid?" Judge Krichbaum asked in court Tuesday. "I'll be damned if I'm going to retreat from my own home if someone comes to attack me."
Derek Etto is accused of hitting a 15-year-old classmate in the head with the bat — sending him to the hospital with severe injuries.
The victim went to the Etto home intending to fight the younger Etto, and punched him in the head before Derek Etto hit him with the bat, according to police reports.
Derek Etto was charged as a juvenile with felonious assault, and pleaded guilty Jan. 24 in juvenile court to an amended charge of aggravated assault. He is scheduled for a sentencing hearing Monday.
Charles Etto, who addressed the court just before the sentencing was announced, said he was remorseful for what happened.
"I'm very sorry this young man was injured, and I'm relieved he's back in school and doing well," he said. "It all happened so fast that I had no time to think. My only thought was for my son's safety."
Judge Krichbaum said that though some blame lies with the victim for initiating the altercation, Etto was still in violation of the law.
"The defendant is on probation of this court, and should behave with conduct higher than that of someone not on probation," he said. "I have to make you understand that when you're on probation, you can't be anywhere near trouble."