Counselors attend to grieving students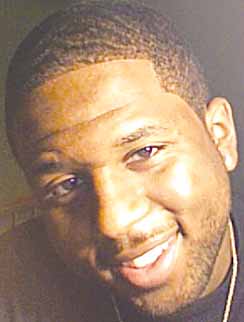 Photo
Jamail E. Johnson, 25, of Youngstown, was killed during a shooting that injured 11 others early Sunday at 55 Indiana Ave. near YSU.
YSU Tragedy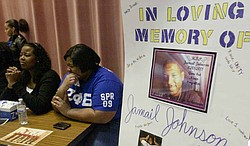 Gallery
YOUNGSTOWN
Youngstown State University students, some in tears, began Monday morning seeking help from counselors in the wake of shootings early Sunday at an off-campus house party.
About half of the estimated 50 people at the party were YSU students. The shootings occurred about 3:40 a.m. at a house on Indiana Avenue about two blocks north of the campus where some Omega Psi Phi fraternity members live, officials said.
Lt. Mike Cretella of the YSU police, who also is a member of the university's Student Threat Assessment Team and the Mahoning County Mental Health Board, called Ronald Marian, mental health board director, at 7 a.m. Sunday asking him to set up a counseling center at Help Hotline Crisis Center's Community Drop-In Center on Fifth Avenue.
Marian said no students showed up Sunday at the Drop-In Center. But, about 10 students had arrived by 10:30 a.m. Monday at a counseling site set up on campus, he said.
He said counselors from the mental-health board, Turning Point Counseling, YSU counselor Ann Lally, who is also on the mental health board, and others were there for students who sought help.
Marian said the board is heavily involved with YSU.
"If you are on the YSU campus, you are part of the Mahoning County mental-health system if you need help," he said.
Mental-health board personnel, under the leadership of Toni M. Notaro, administrative director, have for several years been training YSU personnel how to recognize people on campus exhibiting behavior indicating that they may be a potential threat.