Victim: 'It's just like pow, pow, pow, pow...'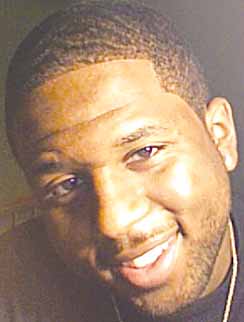 Photo
Jamail E. Johnson, 25, of Youngstown, was killed during a shooting that injured 11 others early Sunday at 55 Indiana Ave. near YSU.
Interview with YSU Shooting Victim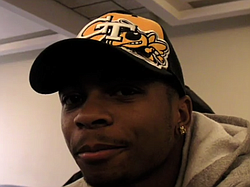 Video
YSU student shooting victim, Tejohn Lawrence describing an off campus shooting early Sunday morning that left one YSU student dead.
VICTIMS' LIST
Dead and wounded
The Youngstown Police Department has released this list of the dead and injured from Sunday's shootings in a house on Indiana Avenue near the campus of Youngstown State University. Six of the victims were YSU students. All are from Youngstown except one Girard victim. All but three had been treated and released from St. Elizabeth Health Center as of late Sunday afternoon.
Jamail Johnson, 25, 55 Indiana Ave., Youngstown, died from gunshot wound.
Durrell Richardson, 31, 410 Elruth Court, Girard, shot in left thigh.
Shavai Owens, 17, Youngstown, shot in right ear, critical condition late Sunday afternoon.
Jaleesa Moore, 20, Youngstown, shot in the arm and abdomen.
Sean Griffin, 20, Youngstown, shot in the foot.
Ebony Michel, 20, Youngstown, shot in the foot.
Jordon Wagner, 20, Youngstown, shot in the shoulder and foot.
Tejohn Lawrence, 19, Youngstown, shot in the foot.
Jamie Ruffin, 20, Youngstown, shot in the pelvis.
D'Anthony Brown, 17, Youngstown, shot in the foot.
Lisetle Encarnacion, 19, Youngstown, shot in the buttocks.
Selina Howard, 17, Youngstown, abrasion wound to the wrist.
By Lamar Salter and Doug Livingston
The Jambar
YOUNGSTOWN
When shots rang out at a North Side party early Sunday morning, Youngstown State University freshman Jordon Wagner fell to the ground inches from fellow student Jamail Johnson.
While Wagner escaped the house, which was filled with the smell of gunpowder smoke and riddled with bullets, Johnson did not.
"Once I [got] back up to my feet, all I see is this young man laying on his face, with smoke coming out of his body," Wagner said. "I don't even think he saw it coming."
Johnson, 25, was killed in the shooting, and 11 others, including Wagner and five other YSU students, were injured.
In the moments after Johnson fell in the doorway, a fleeing crowd of 35 to 40 people trampled Wagner. What he had hoped were merely warning shots had taken Johnson's life and left Wagner bleeding from a wound.
"I didn't know I was shot till I got to the car," Wagner said. He exited the house through a back door, where blood stained the snow.
YSU freshman DeShaun McDonald arrived at the party at about 2:30 a.m. and described the atmosphere as calm until there was a fight.
"A bunch of people just started pushing each other," McDonald said.
As the fight escalated, McDonald and a friend decided it was time to leave. Before they could exit, the shooter was pushed out of the house, only to immediately charge back in.
That's when the gunshots began.
"As soon as we begin to move, all I hear, it's just like pow, pow, pow, pow, pow. Like, at least 12 or more times," McDonald said.
McDonald said he was patted down before entering the party, and he did not understand how the shooter was able to bring a gun.
As McDonald made his way to the exit, he and his friend ran into what they believe was the body of Johnson.
"We both end up looking down, and then we see the dude right there, and he is just laying there, just bleeding," McDonald said, adding that a crowd formed around the body.
"They just wanted him to live."
Witnesses said the altercation began when a woman pushed a bystander, inciting a group of eight partygoers to retaliate. The woman left at the request of a friend but returned roughly 10 minutes later with increased numbers.
"Everyone saw the gun," Wagner said.
A man wearing a red skullcap and a green jacket brandished the gun in the house. After being forced outside, Johnson went to the door to defuse the situation.
Johnson's efforts to maintain the peace cost him his life.
"It took a lot of bravery to break up a fight when a man [has] a gun," Wagner said of Johnson's final moments.
Two minutes after the man left the party, he turned to the doorway and fired at least a dozen shots into the house.
Wagner and others were taken from the scene to St. Elizabeth Health Center.