Letson addresses alcohol addiction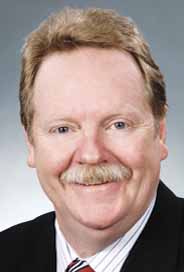 Photo
AP
State Rep. Thomas Letson of Warren, D-64th
Staff report
WARREN
State Rep. Thomas Letson of Warren, D-64th, issued a statement Tuesday regarding his alcohol addiction and plans to return to work after treatment.
"I have disappointed and hurt my family, friends and associates with my disregard and my continued drinking. I am sorry for the pain that I have caused them," Letson said.
"This past month has taught me that thousands of people in our community effectively deal with this disease every day.
"Our community is blessed to have many groups that assist in recovery. I plan to make full use of their programs. I seek their help, and I offer mine.
"I look forward to returning to Columbus and performing my duties on behalf of the citizens of our community who have honored me by electing me as their state representative."
Letson, 59, who was elected to his third two-year term in the Legislature in November, reported to a treatment facility last month.
The Internal Revenue Service filed a notice of federal tax lien against Letson in the Trumbull County recorder's office Dec. 28, stating that Letson owes $37,427 as a result of an IRS assessment levied against him June 1, 2009.
Letson also had gotten behind on the property taxes on his Tod Avenue Northwest home, but those taxes were paid last week while he was in treatment.
The 64th District includes Warren, Warren Township, Cortland, Champion, Howland, Braceville, Bristol, Mecca, Southington, West Farmington, Farmington and parts of Bazetta and Fowler.