Council wants information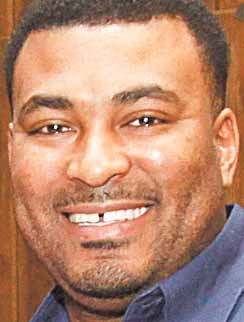 Photo
YOUNGSTOWN
City council members want information on this year's budget, saying they need time to make an informed decision on the city's finances.
Councilman Jamael Tito Brown, D-3rd, said Monday he wanted budget information by Jan. 24 because city council rushes every year to pass a budget by the March 31 deadline.
"I don't want to get behind the eight ball again," said Brown, council finance-committee chairman.
But, as in previous years, Brown and other council members will have to wait.
The city administration won't be prepared to provide a balanced budget to council until Feb. 22, Kyle Miasek, the city's deputy finance director, said at Monday's council finance-committee meeting.
The administration wants to see how much income tax the city receives through mid-February so it can best determine how much revenue it will get this year, Miasek said.
That means a few more weeks of waiting before the administration can present council with a proposed balanced budget.
Department heads have submitted their proposed budgets to the administration for 2011 with all of them asking for more money than they received last year, Miasek said.
Councilman DeMaine Kitchen, D-2nd, finance committee vice chairman, said city administrators told council in late December the budget proposal would be done by now.
"I don't understand the delay," he said Monday.
Council members also complained to the administration that $140,000 in federal Community Development Block Grant funds that they wanted for the demolition of vacant commercial structures last year wasn't used for that purpose.
Council approved a resolution Nov. 18 to use $140,000 in "unallocated" CDBG money for commercial demolition. But city administrators said Monday there never was any "unallocated" CDBG money.
The city's community development agency "should have come to council and said we couldn't do it this way, but we weren't told that," said Councilwoman Janet Tarpley, D-6th. "This is a lack of communication and a lack of respect."
Miasek said the administration made a mistake and apologized for it.
Three commercial buildings were demolished last year using $51,400 in general-fund money, he said.
This year's budget will include $88,600 — the remaining amount from the original $140,0000 — from the general fund for commercial demolitions, Miasek added.