Marilyn Higgins, the executive director of Victorian Players, dies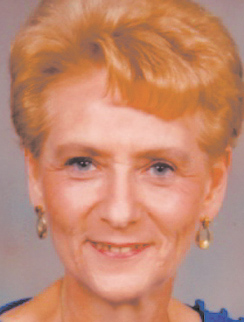 ---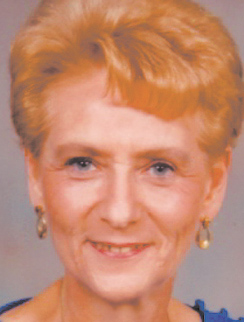 Photo
By GUY D'ASTOLFO
YOUNGSTOWN
Marilyn Higgins, executive director of Victorian Players Theater, died Christmas Day at her Boardman home after a bout with cancer. She was 64.
Under her leadership, the Victorian Players rose from a closed repertory company to one of the top local theaters. It cemented that status after the 2009-10 season by winning 16 Marquee Awards, more than any other theater. The Marquees honor the best in Mahoning Valley community theater.
Higgins taught English for 28 years at Boardman Center Middle School, retiring in 1998. She threw herself into theater immediately afterward, first as an actress at the Victorian and then as a director. In 2003, she became executive director.
She was not involved in theater when she was a teacher but always had a beautiful singing voice, said Pam Grabman, a friend and fellow teacher at BCMS who knew Higgins since 1976. "She was a wonderful friend and educator," Grabman said.
Led by Jean McClure Kelty, the Victorian was founded in 1992, strictly as a repertory theater that focused solely on British plays written during the Victorian era.
Higgins took over after Kelty's death and brought the theater into the mainstream. She opened auditions to actors who weren't part of the repertory and cooperated with other theaters, sharing costumes and props.
After the Vic's dominance in the 2009-10 Marquees, she told The Vindicator that it was necessary to expand the theater's scope beyond Kelty's original vision in order to ensure its survival.
Thomas Copeland, a director at the Victorian, was among the small group of people who helped found the theater 25 years ago, and he has been there ever since.
"Marilyn became indispensable when she accepted the managership," he said. "It's a thankless job that involves keeping records, begging for money, sending out emails, making tickets and counting money, but she did it without complaint."
Higgins also introduced each performance at the Victorian, briefly taking the stage to welcome the audience. "She always handed out thank-you notes to everyone involved in a play after the last performance," Copeland said.
Higgins also sang in the choir at Cornerstone Presbyterian Church in Boardman. "She was dedicated to everything she did," said Linda Hartzell, church choir director. "Her faith meant a lot to her, and she loved the Victorian Players."
Hartzell and the Cornerstone choir visited Higgins on Christmas Eve and sang carols in her living room. "She was too weak to leave her bed, but we could hear her clapping after each song," Hartzell said. Higgins died peacefully the next day.
Calling hours are from 4 to 7 p.m. today and 10 to 10:45 a.m. Thursday at Cornerstone Presbyterian Church, 471 Mathews Road, Boardman. Services will be at 11 a.m. Thursday at the church.