Seismic devices to watch D&L well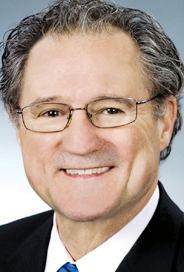 ---


Photo
By Karl Henkel
YOUNGSTOWN
The Ohio Department of Natural Resources says there are new seismographs near a brine injection well in Youngstown that will help to determine if the well is causing minor earthquakes.
Andy Ware, a deputy director at ODNR, told The Vindicator the state environmental regulator has entrusted the Lamont- Doherty Earth Observatory at Columbia University to set up the seismographs in the Mahoning Valley.
The Lamont-Doherty Cooperative Seismographic Network was the organization that first reported a magnitude 2.1 earthquake Nov. 25, which had an epicenter just a few blocks from a D&L Energy Inc. brine injection well.
Brine is a byproduct of fracking, a process in which water, chemicals and sand are blasted into rocks thousands of feet below the ground to unlock natural oil and gas.
"ODNR is very closely monitoring and will continue to monitor the seismic events in the Youngstown well area," Ware said. "This equipment will be able to provide us with immediate reporting and accurate analysis of an event's epicenter."
Lamont-Doherty has set up four "valuable" seismograph devices on private land in quadrants surrounding the well, Ware said.
The locations of the seismographs are not being disclosed.
The area now has five seismographs; the fifth, part of the Ohio Seismic Network, is at Youngstown State University.
The technology will be used to determine with accuracy an earthquake's depth, should there be another temblor.
Seismologists say earthquake depth can be determined by a seismograph, but multiple stations are needed to pinpoint precise depths.
The Nov. 25 earthquake was the eighth with an epicenter in Mahoning County; all have occurred this year, after a magnitude 2.6 earthquake March 17.
Seven of those earthquakes had epicenters near the D&L well, on Ohio Works Drive on the city's West Side.
It's depth, like the seven other Valley quakes this year, is estimated about 7,500 feet below the bottom of the D&L well.
Injection wells have been known to cause earthquakes in some instances, such as in Colorado's Rangely Oil Fields in the 1960s, geologists have said.
Pressure increases at the D&L Youngstown site have preceded some of the earthquakes, according to ODNR documents acquired by The Vindicator.
The well can inject brine at a maximum of 2,500 pounds per square inch.
D&L did not immediately respond to a request for comment.
Ware said ODNR also has increased the number of inspections and unannounced inspections at injection well sites.
State Rep. Robert F. Hagan, D-60th, who has previously called for a moratorium on all drilling-related activity, said the addition of the seismographs are a "great first start."
"Do we have more to do? Yes," Hagan told The Vindicator. "We will continue to get out to the people of this Valley all the information that will be needed to make sure we are drilling and injecting in a safe and reliable way."