Mom: No justice for slain daughter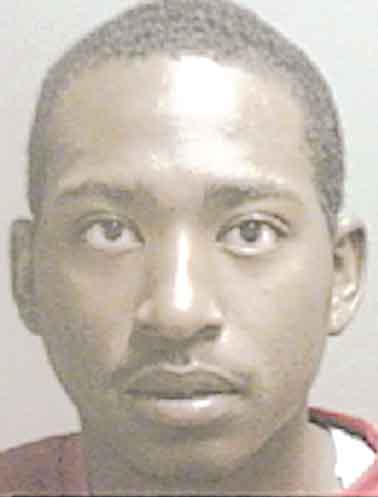 Photo
YOUNGSTOWN
The mother of a murdered 20-year-old woman said she doesn't feel she is getting justice for her daughter from court officials.
Melissa Floyd, mother of Melesia Day, spoke in reference to the case pending in Mahoning County Common Pleas Court against the man accused in her daughter's killing, 21-year-old Patrell Scott.
Scott, of Park Vista Drive, appeared Tuesday for arraignment. He wore the county-issued orange jumpsuit and shackles, but sat talking with other inmates and occasionally smiled and laughed during the conversation.
Day lived for six days in an area hospital after being shot in the neck June 23 at her Tyrell Street home on the West Side. She died of complications from that wound June 29 at St. Elizabeth Health Center.
Scott originally had been charged with felonious assault, but those charges changed after Day died. Scott is the father of Day's young daughter.
Floyd said it is unfair Scott "can laugh and talk" with others after being accused of killing her daughter. She anticipated a murder charge would be filed against Scott after her daughter's death, but is disappointed and angry that didn't happen.
Scott is charged with felonious assault, involuntary manslaughter, tampering with evidence and a firearm specification.
Floyd said she was also hoping to see Scott's bond increased from the $55,000 amount set in Youngstown Municipal Court on the felonious-assault charge. The bond remained at that amount but can be revisited by Judge James Evans, who will preside over the case.
Floyd said the $55,000 bond makes it more likely for Scott to be released from Mahoning County jail. She said she and her family have received threats over the Internet.
"I am mad because he is going to bond out," Floyd said. "That means he can come after me, come after my granddaughter or come after my family. It's not fair he could kill my daughter and get out."
Scott remains in jail until he appears before Judge Maureen Sweeney of common pleas court Aug. 29 for a parole-violation hearing on a previous carrying concealed-weapons charge.
He is due back in Judge Evans' court on the new charges Tuesday.
Floyd said her granddaughter witnessed the shooting and has been traumatized by the experience. She said the young child has recounted the events to family members in detail and is receiving therapy.
Floyd believes her daughter was a victim of domestic violence and controlled by Scott.
There are police reports detailing past fights between the couple.
Floyd said she hopes to start a nonprofit support group for other victims of domestic violence.
"I don't want any family to go through what we are going through. It is so hard, and we are going through so much," she said.