Kelly Pavlik's reputation takes a huge hit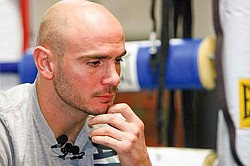 Photo
Kelly Pavlik has withdrawn from his scheduled fight vs. Darryl Cunningham on Saturday night at the Covelli Centre and told his promotional company, Top Rank, that he will not fight Lucian Bute in November.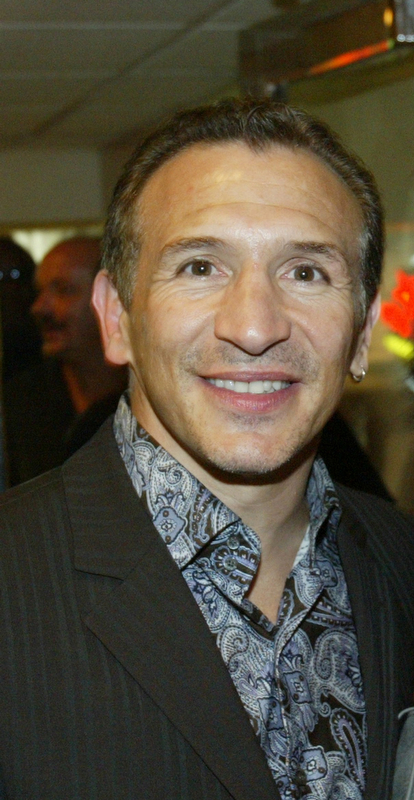 Photo
Former professional boxer Ray "Boom Boom" Mancini
By Joe Scalzo
YOUNGSTOWN
As the latest chapter in Kelly Pavlik's career unfolded, Ray "Boom Boom" Mancini had just one thought: "We are witnessing the assassination of a career."
"What doesn't he get about this business?" said Mancini, a former WBA lightweight champion from Youngstown. "You're only as good as your last fight."
Saying he wasn't going to "fight a southpaw for peanuts," Pavlik on Tuesday canceled Saturday's fight with Darryl Cunningham at the Covelli Centre and his planned November bout with IBF super middleweight champion Lucian Bute.
Pavlik was guaranteed $50,000 for the Cunningham bout and $1.35 million for the Bute bout.
Mancini said Pavlik's "peanut" comments will not play well with his promoter, the cable networks or his hometown fans.
"For all the good will he's done, I don't think he realizes the irreparable damage he's doing," Mancini said. "Fighting for a million dollars is chicken feed? Wow. Wow. I'm beyond baffled. I'm flabbergasted.
"It's a million-dollar payday and you've got people in this town making minimum wage. How do you think they're going to identify with you or sympathize with you? How?"
According to a Top Rank spokesman, Pavlik did not sign a contract to fight Cunningham and that members of Pavlik's camp were aware of the $50,000 guarantee well in advance of the bout.
The cancelation continued a troubling trend for Pavlik, who has won just three fights in three years and has canceled bouts against Bryan Vera, Paul Williams and Sergio Mora due to injuries over that span.
His poor performance — his only big-time fights over the last 31/2 years were to Bernard Hopkins and Sergio Martinez, both lopsided losses — and his battles with alcoholism won't help, either.
"What network is going to touch him now?" Mancini said. "He's not relevant anymore. You lose and go away for awhile, you're not relevant. A win, then beating Bute makes him relevant again."
Pavlik did not return calls for comment. In a radio interview with Boxingscene.com on Tuesday, he said he doesn't want to retire, but that he's "tired of being a puppet.
"I don't need the money. I don't," he said. "I made enough money in my career. I'm living happily ever after right now.
"I would rather retire before I sell my career short."
Pavlik's promoter, Top Rank chairman Bob Arum, said Pavlik was set to earn 82 percent of Top Rank's cut from the Bute fight, with a chance to make more than $1.35 million if the gate was higher.
He was also set to earn 100 percent of the profits from the Cunningham bout, Arum said.
"It was a helluva deal and it's the best possible deal," Arum said. "To walk away from that demonstrates to me that he doesn't want to fight."
Pavlik's sparring partner over the past few weeks, Youngstowner Darnell Boone, said Pavlik was rusty at the beginning of the Cunningham camp but was rounding into form with a week left.
"I felt, personally, he was going to steamroll the guy," said Boone, a natural right-hander who had been sparring left-handed.
Boone has trained with Pavlik for years and admitted there's a big difference between where Pavlik is now and where he was four years ago when he was beating the likes of Jermain Taylor and Edison Miranda.
"I think he got away from a lot of things he had done back then," Boone said. "But the last time we sparred, he was getting back to the movement and using his jab more instead of just relying on his power."
When asked if he thinks he can regain that form, Boone said, "I definitely think he still has it. He just needs to find something to fuel the fire in him again the way he used to have it."
More like this from vindy.com