Kelly Pavlik withdraws from Saturday fight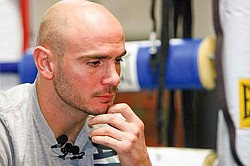 Photo
Kelly Pavlik has withdrawn from his scheduled fight vs. Darryl Cunningham on Saturday night at the Covelli Centre and told his promotional company, Top Rank, that he will not fight Lucian Bute in November.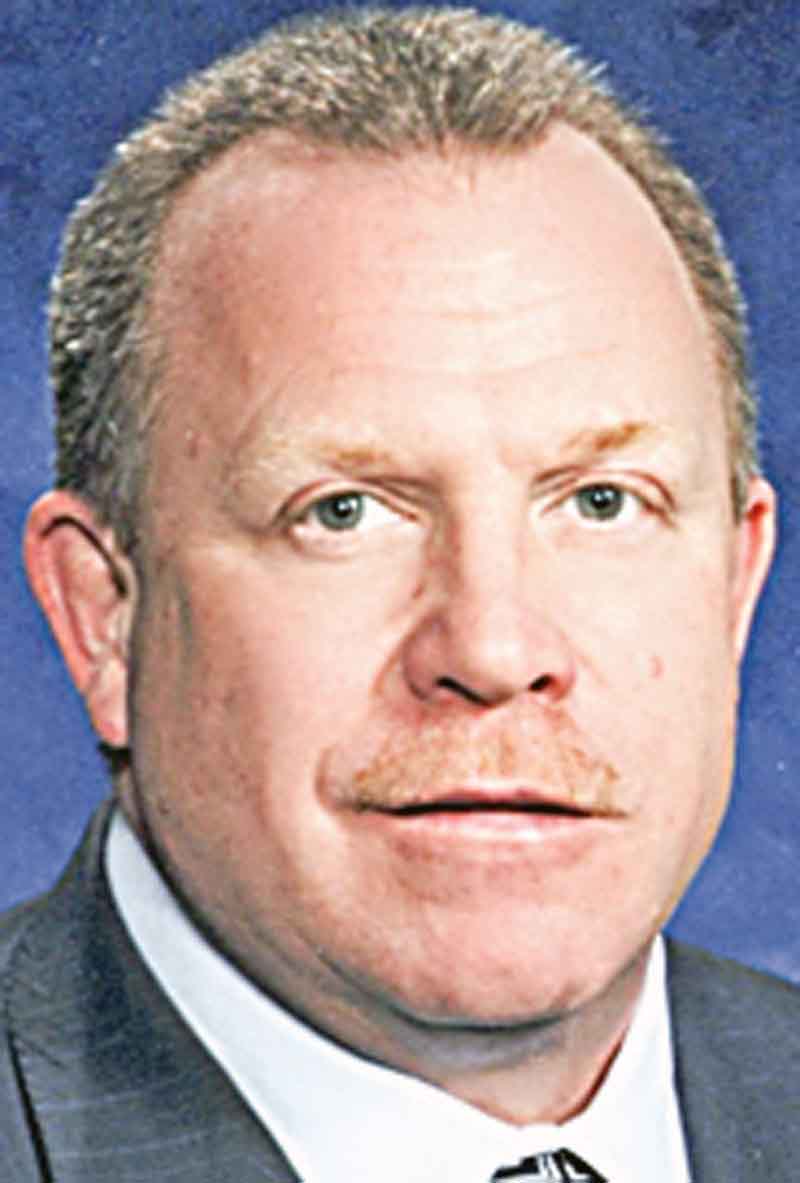 Photo
By Rob Todor
YOUNGSTOWN
Apparently insulted by the offer to fight for a championship in November for "peanuts," Youngstown boxer Kelly Pavlik has taken his gloves and gone home.
Pavlik announced on Tuesday that he was withdrawing from Saturday night's bout with Darryl Cunningham at the Covelli Centre. That was a warmup fight for Pavlik, in anticipation of a super middleweight championship clash against Lucian Bute in November.
Pavlik was reportedly upset that he was offered $1.35 million by Top Rank, his promoter, for the November fight. According to a story on boxingscene.com, the offer also included 82 percent of Top Rank's 40 percent split of the revenue from the fight with InterBox, Bute's promoter.
An ESPN.com story claims Pavlik was unhappy with the offer because InterBox originally had tried to sign former world champion Mikkel Kessler to fight Bute in November for a substantially larger offer, which Kessler's team rejected.
That offer, according to Pavlik's trainer, Jack Loew, was for $3.5 million.
"On Friday Kelly talked to Cameron Dunkin [Pavlik's co-manager with Top Rank] about the purse for Bute," said Loew. "Over the weekend Kelly apparently made up his mind. On Monday he didn't show up for running in the park and he hasn't been to the gym [Southside Boxing Club]. I have not talked to him."
Text messages and a phone call to Pavlik's private cell phone went unanswered on Tuesday.
"The [Cunningham] fight is off and the Bute fight is not going to happen," Pavlik told WFMJ television. "I'm not going to fight a southpaw [Bute] for peanuts."
Pavlik was to be paid $50,000 for Saturday's fight.
"The ball's in Kelly's court," said Loew. "I have no idea what the contract [with Top Rank] consists of, so we'll see where he goes from here."
Eric Ryan, the Executive Director of the Covelli Centre, said ticket sales had spiked since last Friday.
He sensed an excitement brewing over the fight, but the mood had changed dramatically on Tuesday afternoon.
"There were some very upset and disappointed people coming to our box office [for refunds]," said Ryan.
Ryan said he was first told about the cancellation on Tuesday morning in a phone conversation with Top Rank's Brad Jacobs, who is an event producer.
"Obviously, they [Top Rank] are very disappointed, and we're very disappointed," said Ryan.
Top Rank's only response came in the form of a tersely-worded email.
"Top Rank is very disappointed at Kelly's sudden decision to discontinue the rebuilding of his boxing career," said Todd duBoef, president of Top Rank. "Kelly's team specifically outlined a strategy for Kelly to return to the ring in an effective fashion. Kelly's team gave us their objectives and we set them on a course, which began last May with Kelly's fight against Alfonso Lopez and was to continue on Saturday against Darryl Cunningham. It seems Kelly has derailed this plan."
What happens next is anyone's guess. It's possible Top Rank could sever its contract with Pavlik, although no one seems to know if that's even possible.
Canceling out of a fight five days before it's scheduled won't help Pavlik's faltering image in boxing, and if Top Rank does release him it could be difficult for him to find another promoter.
He will likely find it more difficult to get future offers for big-money fights. Some observers say Pavlik was fortunate to get a title-fight offer so quickly after a long layoff in which he fought just four times since October 2008 and had two publicized trips to the Betty Ford Center.
Pavlik is 37-2 with 32 wins by knockout, but both losses have come in his last five fights. Pavlik was 34-0 and holding the WBC and WBO middleweight belts when he lost a unanimous decision to Bernard Hopkins in October 2008 at Atlantic City, N.J.
Pavlik returned to the ring to successfully defend his titles against Marco Antonio Rubio in February 2009, and Miguel Angel Espino in December 2009, both in Youngstown. However, ticket sales for the Espino victory, held at the Beeghly Center, were lukewarm.
Pavlik returned to Atlantic City in April 2010 to defend his titles against Sergio Martinez, only to lose by unanimous decision in a 12-round championship fight.
Revelations of Pavlik's struggles with alcohol began to surface shortly thereafter, and he spent two stints in rehabilitation at the Betty Ford Clinic in 2010.
Pavlik returned to the ring in May, winning a 10-round split decision against Alfonzo Lopez in Las Vegas. Pavlik admitted after the fight he wasn't as sharp as he would have liked, so Top Rank, at his request, set up Saturday's fight against Cunningham (23-2, 10 KOs) with the intent of getting him ready to face Bute in Montreal in November.