Man sentenced in prescription-writing scheme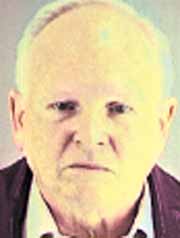 Photo
Staff report
WARREN
Robert J. Gaves, 65, of Orchard Street, Newton Falls, has been sentenced to five years' probation for participating in the prescription-writing scheme of a Middlefield doctor who has since died.
Gaves received the same sentence Tuesday in Trumbull County Common Pleas Court as his former co-worker at the former Overholt's Champion Pharmacy, Andrea Luchette, 39, of Yankee Run Drive, Masury.
Gaves, Luchette and their former boss, former Champion Township Trustee Ken Overholt, who owned the pharmacy, all pleaded guilty to various drug charges in the case.
Police said the three pharmacists filled thousands of prescriptions written by a Middlefield pain-management physician, Dr. Peter Franklin, in 2007 and 2008, some of them for drugs in amounts as much as 10 times the normal dosage.
Overholt has agreed to spend 18 months in prison if he is well enough to report. He is extremely ill with a lung condition.
Like Luchette, Gaves must give 100 hours of community service and had his driver's license suspended.
Like Luchette, Gaves' pharmacy license was suspended last month, and a full hearing before the Ohio State Pharmacy Board will take place in August to determine whether he will ever be allowed to get it back.