Convicted 52 times, man gets 10 years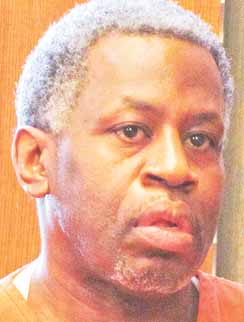 Photo
Staff report
WARREN
Michael D. Freeman, 49, who has lived at a variety of addresses throughout the Mahoning Valley and in Pennsylvania and been convicted of criminal offenses at least 52 times in the last 30 years, will spend the next 10 years in a prison cell.
He received his sentence Monday in the courtroom of Judge Peter Kontos in Trumbull County Common Pleas Court.
Freeman was convicted during a jury trial last month of aggravated robbery for stealing an MP3 player from Sears in the Eastwood Mall on Dec. 21, 2010, and threatening two Sears loss-prevention officers with a box cutter in the hallway outside the store.
The MP3 player later was recovered in the mall parking lot not far from where police found Freeman.
Chris Becker, an assistant county prosecutor, said Freeman's previous criminal history includes convictions for theft in Boardman in 2002, passing bad checks in Boardman in 2003, burglary in Mahoning County in 2003, assault in Warren in 2009, and thefts in Pennsylvania in 1989, 1990, 1991, 1992, 1997 and 1998.
Mahoning County Common Pleas Court Judge James C. Evans sentenced Freeman to one year in prison in 2004 on burglary, theft and forgery charges.