Betras, Munroe have war of words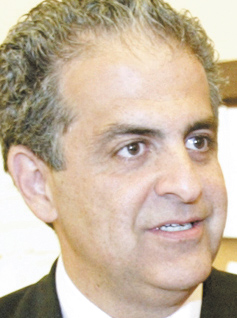 Photo
David Betras, Mahoning County Democratic Party chairman.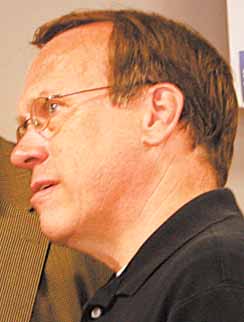 Photo
Mark Munroe, Mahoning County Republican Party Chairman.
Betras - Munroe Letters

Document
By Karl Henkel
CANFIELD
Mahoning County Democratic Party Chairman David Betras and his Republican counterpart, Mark Munroe, engaged in a war of words Monday, stemming from comments Munroe made last week about Senate Bill 5 referendum.
Betras snapped back at GOP chairman Munroe both verbally and in writing after Munroe said in a television interview the effort to repeal the bill represented "selfishness and greed."
Betras, joined by members of other local unions, demanded Munroe retract his statement or resign from his position.
Not do be outdone, Munroe snapped back, calling Betras a liar for misquoting him in a letter. Munroe demanded that Betras apologize to him.
Betras' letter said as many as 103 Mahoning County sheriff deputies are eligible for food stamps and public assistance, and questioned how Munroe could state "that they wanted to overturn [SB 5] because they are 'lazy' and 'selfish.'"
"Dave Betras is a liar," Munroe told The Vindicator. "I never said persons opposed to Senate Bill 5 are lazy.
"It seems very typical of the campaign the Democrats and the unions are running."
Munroe clarified that he said the effort to repeal the bill was driven by "selfishness and greed" and could not understand why Betras misquoted him despite referencing the 21 WFMJ-TV video, which still is available online.
Betras also penned a letter to Gov. John Kasich asking him to request that Munroe apologize. In that letter, Betras used the terminology "greed and selfishness," but later said Munroe called public workers "lazy."