Pavlik, Loew promoting Williams' June 25 card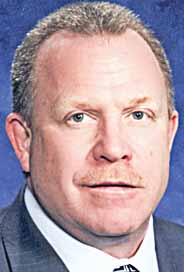 Photo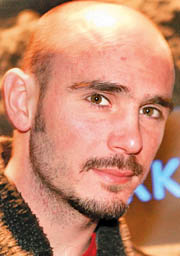 Photo
Kelly Pavlik (Chris Farina/Top Rank)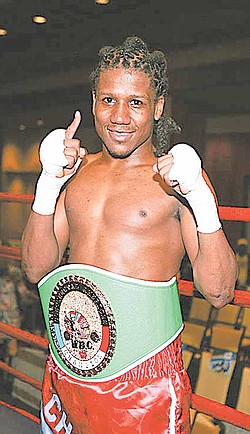 Special to the Vindicator

Photo
WBC lightweight champion Dannie Williams will be the first local fighter to fight in a bout organized by the Kelly Pavlik-Jack Loew-owned "Ghostly Promotions."
By Joe Scalzo
YOUNGSTOWN
Kelly Pavlik and his trainer, Jack Loew, are getting into the promotion business.
"Ghost Promotions," a joint venture centered on promoting local fighters, will debut on June 25 with a card featuring WBC Continental lightweight champion Dannie Williams, Loew said.
"We've been talking about it and talking about it and it's just time to do something," said Loew, the Southside Boxing Club owner who has put on local boxing events for years. "It's not a matter of making money; I'll just be happy if I can break even and do a beautiful show."
The June 25 bout would be the first for Williams (17-1, 14 KOs) since he won the title with a first round TKO of Manuel Leyva on Saturday in St. Louis. Loew hopes to feature other local fighters such as Campbell's Chris Hazimihalis, Niles' Billy Lyell and Campbell's Jake Giuriceo.
Loew has yet to choose a venue, but he said he'd love to do a scaled-down event at the Covelli Centre.
"There's a lot of people in the inner-city who would love to see a good show but can't afford it, even for $25 or $35," Loew said. "We could scale down the Covelli Centre and maybe sell tickets for $10 to $15 in the upper deck.
"It's all about the volume of people, not how much we can throw in our pockets."
With Pavlik's name attached, Loew is hoping to draw interest from ESPN or Showtime.
"That's what it takes — using Kelly's name and his popularity to get everything started," Loew said. "We want to showcase all the local fighters and help them keep fighting."
Cleveland Golden Gloves
Three Southside boxers won Cleveland Golden Gloves Championships last weekend at the finals of the event held at Cleveland Browns Stadium.
DeArron Mitchell won the 152-pound sub-novice title, Laquan Brooks won the 178-pound novice title and Ronnie Hamayle won the 141-pound novice title.