Campbell man gets 211/2 years for rape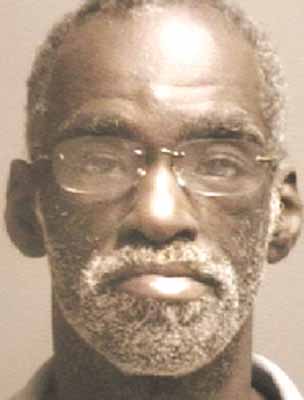 Photo
YOUNGSTOWN
A 57-year-old Campbell man convicted of grabbing a girl on her way to school and raping her at knifepoint will spend more than two decades behind bars.
Charles Hudson, 57, who offers no official address, appeared Tuesday before Judge Lou A. D'Apolito of Mahoning County Common Pleas Court for sentencing. A jury found him guilty in March on charges of kidnapping, rape and gross sexual imposition.
Judge D'Apolito gave Hudson a combined 211/2-year sentence, the maximum prison time Hudson could receive. Judge D'Apolito gave him a 10-year sentence for the kidnapping, a 10-year sentence for the rape, and an 18-month sentence for gross sexual imposition.
Hudson will receive credit for the 554 days he has spent in the county jail awaiting the final disposition of his case.
Natasha Frenchko, an assistant county prosecutor, asked for the maximum sentence.
"He has accepted no responsibility and is not remorseful for what took place," she said.
Police said the 15-year-old, a 10th-grader at Campbell Memorial High School at the time, was abducted at knifepoint on Tremble Avenue near 13th Street around 7 a.m. Oct. 12, 2010, a few streets away from her home. She was taken to an abandoned house on Gordon Avenue, where the rape occurred.
The victim testified in court about the rape, but did not offer a statement to the court before Hudson's sentencing. Her parents, however, did address the court.
"I hope the court gives this monster the maximum sentence. He has made a mother's worst nightmare come true. He has stolen my daughter's innocence," the mother said.
Atty. Fernando Mack, a Cleveland attorney representing Hudson, told the court the maximum prison sentence is not warranted because his client will be well over 60 when he is released from any sentence and not likely to re-offend.
He also said Hudson has only theft and drug convictions in his history, and does not have a history of sexually based crimes.
Hudson spent several minutes recanting the case and declaring his innocence to the rape charges. He pointed out he has several family members in the criminal justice field and said the charges against him have been devastating to his family.
Hudson told the court he did commit a crime involving the girl, but said he did not rape her.
"I was raised in a law-abiding family. I may not be the best example, but I believe in the law. I accept the law," he said. "I did not commit the crime I was charged with. I am not going to say I am Mr. Goody Two Shoes, but I am telling the truth."