Marathoner Sarah Flament refocuses on eve of Boston race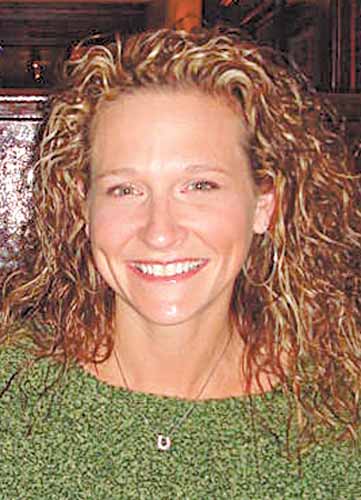 Photo
POLAND
Sarah Flament would be delighted to improve on her 39th-place finish among women in the 2009 Boston Marathon, but the Poland resident is delighted just being a starter in the 115th edition on Monday.
After a 10-year layoff following an impressive collegiate career, Flament returned to running three years ago.
Starting with the Columbus Marathon in 2008, the former two-time college All-American discovered that her talent level was stronger than ever.
"I got burned out, then had kids and focused on a family," Flament said of her journey's path in recent years. "Then I started running again and wanted to see what I had left as I got older."
Columbus kick-started Flament's career because it qualified her for her first Boston Marathon in 2009.
"I didn't know what to expect, but it was a turning point," she said of her 2:54 time and 39th finish out of 9,302 females. She was also the first female Ohioan.
The period that followed was both good and bad.
"After Boston, I had a really good year and decided to try the Twin-Cities Marathon," she said of the October, 2009 event in Minneapolis-St. Paul.
Flament took full advantage of the event, which was the first opportunity to qualify for the 2012 Olympic trials [for the marathon].
Although she was a second slower than the qualifying standard of 2:46, Flament appealed to the U.S. Amateur Track & Field Association and prevailed.
"They went by gun times and my gun time was 2:46.01 — one second over. But my chip time [when she touched the finish-line mat] was 2:45.58."
Her successful appeal was granted, opening the door to the trials.
However, Flement developed a hip-stress fracture that shelved her all of 2010.
"The biomechanics of my body was a little off and I think I might have created an injury," she said of hard training in the winter of 2009-10.
"I had to be patient and let the body heal properly, so I did a lot of cross-training. But it was a blessing in disguise because I am a stronger runner for it now. That layoff made me appreciate things a lot more than before."
The layoff period was also devastating because other runners were, figuratively, passing her by.
"They're competing and making PRs and you're left behind, so it was hard to stay motivated," the soon-to-be-36-year-old Flament said. "There was a lot of self-doubt."
But there was a happy ending because she had an Olympic trials qualification in her pocket.
"I didn't think I'd qualify in my lifetime, so that's icing on the cake, so-to-speak."
That's why her goal in Monday's Boston Marathon isn't urgent.
"I'm looking at Boston as being a good marathon experience instead of a pressure-filled day."
It'll be her final marathon before the January 2012 trials in Houston.
"I chose it because it's something special and it gets you more excited than the typical marathon race. Plus, I knew Boston would be a confidence-booster going into the trials."
Flament opted out of an elite women's start [at 9:32 a.m.] to line up behind the elite men [who start at 10].
"I didn't want that expectation on me," she said of not having anything to prove time-wise. "I didn't want to run someone else's race; it was the best decision for me."
She appreciates being healthy.
"Anything that happens from now is going to be blessing. I'm just going to re-familiarize my body with the marathon distance."
Flament would be thrilled with a time between 2:40 and 2:49.
"It was tempting because you get a lot of perks being an elite athlete at Boston," Flament said of the elite group of about 70 women.
"I could have been next to Kara Goucher," she said of the Olympian. "It would have been a really neat experience, but I'm hoping I'll have more opportunities like that in the future."
Goucher finished third two years ago and was the race's first American woman.
Because of her starting position, Sarah took herself out of the prize-money picture.
"Hopefully, my chip time will be competitive with the elite women, but I won't be able to win any money."