Howland natives in game with app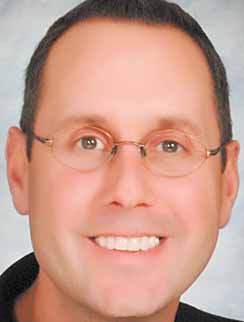 Photo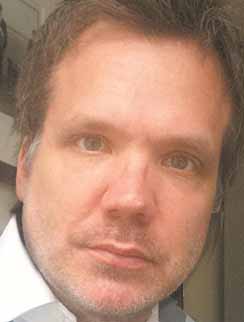 Photo
HOWLAND
Two Howland High School graduates have The Beatles and modern technology to thank for the success of a longtime dream.
Jerry Dietl and Robert Hurlbert, both 43, had worked together for a few years on a board-game concept called GameFace that saw limited success around 2005. Dietl and Hurlbert shelved the idea, only to dust it off with the advent of applications for smartphones.
Now iPhone users can play a digital version of GameFace by purchasing the app for just 99 cents through iTunes. Dietl doesn't have an exact figure but knows the app has sold thousands of copies so far.
The goal of the board game was the same: to identify as many famous faces as possible with the help of a few clues included on each card.
"Quite a few years ago when I was in college, I was looking at the Sgt. Pepper's album with all those famous people on it in a big crowd," said Dietl, now an art director at Sudler & Hennessey in New York City. "I found myself kind of going through all the faces and trying to guess who they were. That's where the idea came from."
Dietl, the creative side of things, teamed up with high-school friend Hurlbert, the businessman who sells software for IBM in North Carolina, to bring the idea to life.
"At one point, I had 7,000 GameFace boxes in my driveway," Hurlbert said.
He was able to sell about 1,400 copies of the game to area bookstores and game shops. After that holiday season, he went to the International Toy Fair in NYC with Dietl where two companies were interested in the game. A company out of Chicago purchased the remaining inventory in Hurlbert's garage. When sales fizzled, GameFace traded hands to another company, which tried to sell the game overseas but with the same results.
Ultimately, Dietl and Hurlbert didn't realize their dreams of seeing the game on shelves in major retailers.
"Then technology came around the corner," Hurlbert said.
That's when he connected with a programmer in Portland, Ore., and contracted to have him build the app.
Dietl said Apple has a stringent approval process for its apps and requires that anyone with an idea submit a fully functional version of it rather than a proposal.
"You're kind of at their mercy," he said. "You have to get the thing built, and they'll decide if they'll approve it or not. I think it weeds out a lot of people who aren't very serious for sure. That's kind of a cross-your-finger process."
If you're going to play the game, don't expect to see any modern-day entertainers on your screen.
"We try to stay away from pop figures," Dietl said. "We try to stay away from anyone alive today. It's mostly historic. In my mind, who cares if you know who Lindsay Lohan is. It's much more important to know who Woodrow Wilson is."
Pop star or not, Dietl said he's an expert at the game.
"I know every single face," he said. "I'll beat anybody I play with, only because I wrote most of the clues and picked most of the faces."