Campbell mourns death of teacher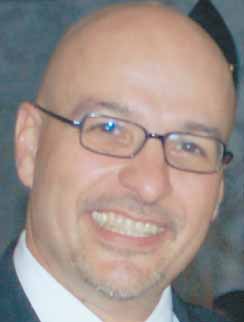 Photo
By Jeanne Starmack
CAMPBELL
The Tuesday morning death of a popular high-school teacher stunned students and faculty, leaving them struggling with grief.
"I'm just trying to get through the day," said Richard Gozur, principal of Campbell Memorial High School.
It was nearly 2:30 p.m., and the school day was finished. Gozur and other central-office staff members were still trying to process the news they got around 8:30 a.m. that their friend and colleague Michael "Mickey" Soroka was gone.
Soroka taught 12th-grade calculus, 11th-grade precalculus, computers and ran the school's Channel 19 television studio and multimedia program for grades nine through 12.
He was an assistant football coach for many years and was head football coach in 1994.
A 1980 Campbell graduate, he began teaching there in 1990.
His sudden death, after he collapsed shortly before 8 a.m. while he supervised students giving morning announcements in the multimedia room, was all the more shocking because he was only 49. He also was a fitness buff.
"He worked out this morning," said school secretary Pamela DiRienzo. "He worked out every single morning."
His quest for fitness even involved his students — they joined him at Creekside Fitness and Health Center for the annual Spinning for the Cure, a breast-cancer benefit.
He also involved his students in turning old films of Campbell football games into DVDs. The DVDs were sold to make money for the multimedia program.
That willingness to step up and make a difference was typical of his nature, his colleagues said. He always was willing to help students — past and present — if they came to him for tutoring.
"Kids from [Youngstown State University] would ask him if he could help them out. He never refused anyone," DiRienzo said.
"He gave so much of himself," said his sister, Denise Mote. "It's just the kind of person he was."
He also was an excellent teacher who made sure his students learned, colleagues said.
"Both of my children, who had him in calculus — their first year in college was a breeze," DiRienzo said. "They got A's. He really prepared them."
Marsha Gozur, an educational assistant at the high school, said her son, Ben, had Soroka for precalculus and multimedia. Ben loved having him as a teacher, she said.
Hundreds of students left school early after they heard the news.
Karen Paradise, a social worker for the school district, said Hospice of the Valley sent grief counselors who stopped in each classroom.
Those counselors remained at the school all day, and they will be available for the rest of the week, Gozur said.
The principal said he talked Monday morning with Soroka about golfing — Soroka indicated he wanted to treat Gozur to a game to celebrate Gozur's upcoming retirement.
He said that when Soroka passed out, the nurse and an emergency-response team of trained staff members did all they could.
The ambulance arrived quickly, and Soroka was breathing when he was taken from the building, Gozur said.
Shortly before 8:30 a.m., the school got the news that Soroka had died. No one was sure Tuesday of the cause of death.
Soroka lived in Campbell. He took care of his mother and his nieces and nephews, Marsha Gozur said.
"And every kid that came in here was one of his kids," she added.
Funeral arrangements were pending.