Will Sheen shine in Cleveland tonight?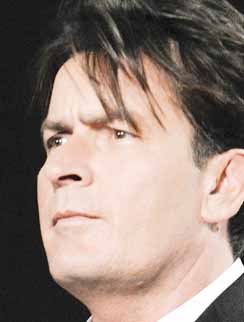 Photo
ASSOCIATED PRESS
In this Sunday, Aug. 17, 2008 picture, Charlie Sheen poses backstage at the 2008 ALMA Awards in Pasadena, Calif. Sheen's spokesman says the actor's two young daughters are doing fine after a Mercedes-Benz sports utility vehicle they were riding in collided with a sedan on Pacific Coast Highway on Friday, Dec. 12, 2008, sparking a multi-vehicle crash that sent one person to the hospital.
Staff report
CLEVELAND
After a rocky opening night show in Detroit Saturday at which many fans booed and walked out, Charlie Sheen changed his format. As a result, Sunday night's show in Chicago was met with cheers.
The third stop on the 45-year-old actor's Violent Torpedo of Truth/Defeat Is Not an Option tour comes tonight in Cleveland. Tickets remain available for the show at the 3,200-seat State Theatre. Prices range from $49.50 to $79.50; go to playhousesquare.org or call 216-241-6000.
The fired star of "Two and a Half Men" delivered a disorganized hodgepodge of video clips and catchphrases in Detroit that had audience members heading for the exits before the 90-minute show was over.
Sheen adjusted the format for the Sunday's show, giving it a talk-show style format. An interviewer asked Sheen questions and allowed him to deliver the out-there comments that have made the actor a media supernova in recent weeks. He also dropped the rapper, warm-up comedian, videos and long rambling monologue that bogged down the Detroit show.
Sheen smoked cigarettes as he talked about his marriages, his career and his life with the women he calls his "goddesses" — a former porn star and an actress who live with him — as he answered questions from an interviewer who did not identify himself.
Sheen has made headlines in recent years as much for his drug use, failed marriages, custody disputes and run-ins with the police, as for his acting. In August, the wayward star pleaded guilty in Aspen, Colo., to misdemeanor third-degree assault after a Christmas Day altercation with his third wife, Brooke Mueller. The couple have since finalized their divorce.
Sheen's behavior, which included lashing out at "Two and a Half Men" producer Chuck Lorre, finally became too much for Warner Bros. Television, which fired him March 7.
Sheen fired back with a $100 million lawsuit and all-out media assault.
Material from the Associated Press was used in this story.