Fenderson adjusts to new teammates at YSU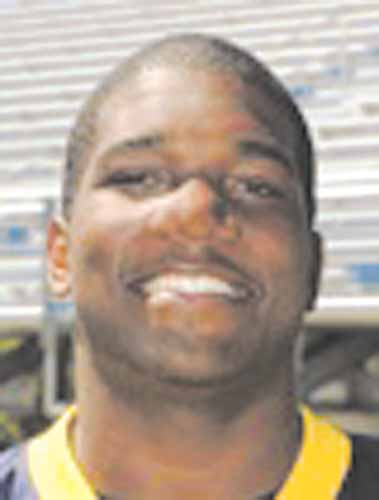 Photo
By Joe Scalzo
YOUNGSTOWN
YSU junior defensive end Josh Fenderson grew up in Detroit and spent two years playing junior college football in Minnesota, so when he was asked about practicing in Wednesday's snowstorm, he just chuckled.
"Oh my goodness, Minnesota is worse," he said. "It's negative-50 degrees at times."
How do you practice in that?
"We don't," he said.
Fenderson (6-foot-2, 240 pounds) enrolled at YSU in January and said he made a slow adjustment at first, in part because he was switching from a team where everyone is serious to one where the players show affection by ripping on each other.
"I wasn't used to the type of people here," he said. "But I've started to really get into it. I started to get to know these people and see that they are a little bit more friendly than I thought."
Fenderson was a first-team all-conference selection last fall at Rochester Community and Technical College after piling up 35 tackles, including 101/2 for loss with six sacks. He helped the Yellowjackets go 10-2 and finish 17th in the national rankings.
He met YSU defensive line coach Tom Sims while he was in high school and stayed in touch over the past two years, passing on his junior college film.
"He thought I looked good and he brought me out," Fenderson said.
Fenderson, who is one of five junior college transfers who enrolled in January, was signed to help bolster a Penguin unit that struggled to pressure the quarterback. No one on last year's team had more than two sacks.
He is still learning the defense and adjusting to the Penguins' style of play — after Wednesday's practice, he said he was eager to watch the film so he could see his mistakes and correct them — but he's been impressed with the line's chemistry.
"We're all starting to click now," he said. "We're starting to form a relationship so we can play together and we can know what each other is doing with very little communication.
"It seemed like people became friends real fast even though we came from different places. I think that was the best thing."