Helene Sinnreich, W.E. Johnson Jr. to wed Oct. 10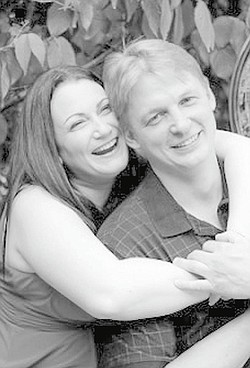 Photo
Helene J. Sinnreich and Wesley E. Johnson Jr.
Helene Julia Sinnreich of Youngstown, daughter of Simon and Karen Sinn- reich of Tampa, Fla., and Wesley Eugene Johnson Jr., also of Youngstown, son of Cynthia Johnson and Wesley Johnson Sr., both of Youngstown, are engaged.
The couple will be married at 4:15 p.m. Oct. 10 in the ballroom at Stambaugh Auditorium in Youngstown.
The future bride is director of the Center for Judaic and Holocaust Studies and an associate professor of history at Youngstown State University. She is executive director of the Ohio Council for Holocaust Education and editor in chief of the Journal of Jewish Identities. She also is active in volunteer work and was recognized with a Mahoning Valley 40 under 40 award.
Mr. Johnson is a real-estate investor and small- business owner.
More like this from vindy.com