Robbery plot suspected in Realtor's murder
Realtor Killed

Gallery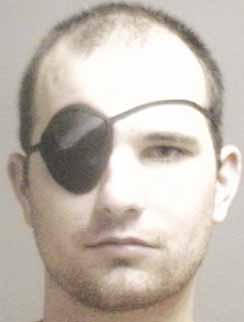 Photo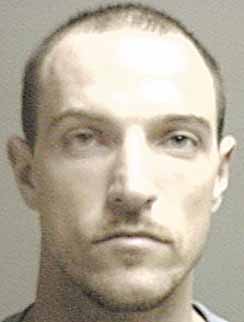 Photo
By JOHN W. GOODWIN JR.
and ASHLEY LUTHERN
news@vindy.com
YOUNGSTOWN
Police believe suspects arrested in the murder of a real-estate agent in Youngstown and the robbery of another agent in Boardman may have been on a mission to rob and terrorize real-estate agents throughout the area.
Two brothers were arrested by Boardman police Tuesday night on aggravated-robbery charges for a Sept. 15 incident involving a local agent.
Paul Brooks, 27, and Robert Brooks, 25, both of Youngstown, are accused of robbing a female real-estate agent at gunpoint when she showed them an apartment at 4020 Hillman Way. A warrant for their arrest was signed Tuesday.
Robert Brooks was interviewed and admitted being involved in the Boardman robbery, Boardman police said.
Youngstown police also believe the Boardman robbery and the Youngstown murder are connected.
Neither of the men officially has been charged in the death of Vivian Martin, 67, whose body was found badly burned inside a house on Nelson
Avenue. The house was listed for sale with her real-estate company, Essence Realty.
Youngstown police confirmed Wednesday that Martin was killed before the fire was set.
Youngstown Police Chief Jimmy Hughes said charges in that case likely will come today.
"We are confident that the right people are locked up now. They are in jail, and they are not going anywhere. I am confident that we are going in the right direction with these individuals, and they are not on the street. We want to make that permanent," he said.
Hughes said robbery was most likely a driving force behind Martin's murder. He said police have identified several personal items missing from the woman at the time she was found inside the Nelson Drive home.
Hughes said officers searched the home of the two suspects in the case and found lists of addresses of homes for sale in the area. The Boardman address and the Nelson Avenue address were not included in the lists, however.
Police believe incidents involving the two men may have taken place in Youngstown and Boardman, as well as Liberty, where a real-estate agent became leery of the men and refused to show them a house.
Liberty Police Chief Richard Tisone said that real-estate agent forwarded the license-plate numbers of the men to the robbery victim in Boardman. Those plate numbers were then forwarded to Boardman police.
Boardman Police Chief Jack Nichols said the license-plate numbers are what led to arrest warrants for the two men.
Police say a third man also may be involved. Grant Cooper was arrested Tuesday, accused of stealing about $2,500 from his former employer, Brookfield Video, 7188 Warren-Sharon Road, on Sept. 5, said Brookfield Police Chief Dan Faustino.
"The third guy figures in the mix," said Nichols, although he wasn't certain how this man might be charged.
Hughes said it is unclear what the men thought they would get from robbing the real-estate agents. He said the agents typically do not carry a lot of cash, and there is little to be obtained from such a robbery.
"This is one of the most senseless things I have seen in my career here," Hughes said.
Nichols said that he has not seen attacks on real-estate agents in the past, but similar instances of robbery with targeted victims, such as pizza delivery workers, have occurred.
"A real-estate agent is somebody vulnerable," Nichols said. "They show properties where often no one else is around."
The sheriff in Portage County also is investigating the murder of a well-known real-estate agent in Ravenna, Andrew VonStein, 51, whose body was found in a vacant house in Twin Lakes on Tuesday morning, shot once in the chest.
"We have been in touch with authorities in Youngstown and Boardman, said Portage Sheriff David Doak. "Our investigation is taking us in a different direction. We're not ruling out anything because it's very early in the investigation. We have some developments and are focused on a person of interest."
Doak declined to discuss the suspect during an interview Wednesday with the Akron-based Beacon Journal.
VonStein, former president of the Ravenna Area Chamber of Commerce, worked for Cutler Realty. Deputies found his body around 5:15 a.m. Tuesday after family members called to say he failed to return home Monday.
An autopsy was performed Wednesday by the Summit County Medical Examiner's Office, but Portage County officials have refused to release any documents related to the case, nor will they say how VonStein died.
According to investigatory reports obtained under Ohio's public-records laws and held by the Summit County Medical Examiner's Office, VonStein suffered a single gunshot wound to the right side of his chest.
His body was found in the basement of the home, the reports show. His vehicle was parked outside, but his wallet and cell phone could not be located.
According to the reports, investigators initially were unsure whether the agent was "set up by a potential homebuyer or if [VonStein] may have surprised a possible burglar at the home."
Youngstown police said there are similarities between the Portage County and Youngstown cases, but they also do not believe they are connected.
The Beacon Journal contributed to this report.