Portman: Recycle stimulus funding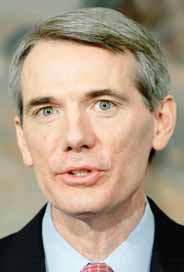 Photo
ASSOCIATED PRESS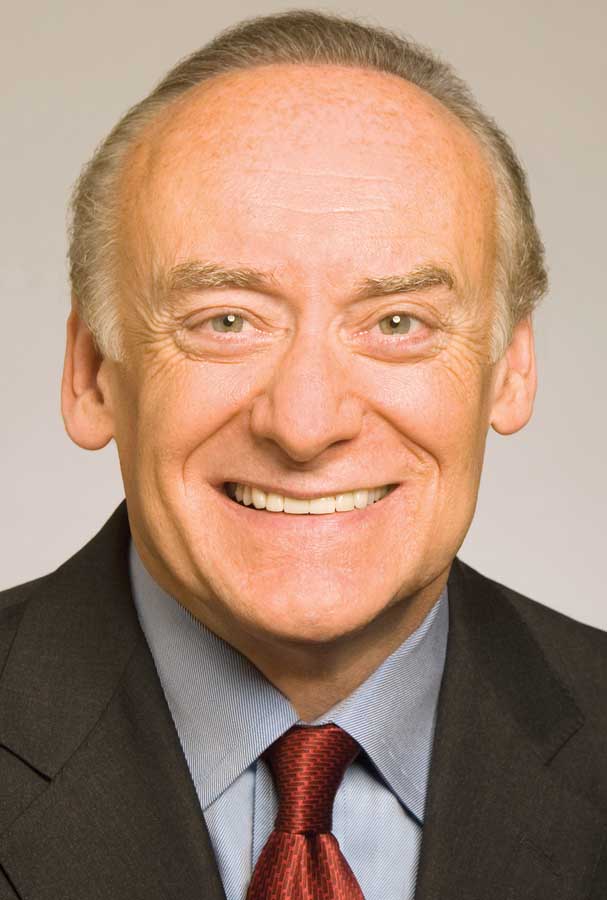 Photo
By DAVID SKOLNICK
YOUNGSTOWN
Though he doesn't support the $800-billion-plus federal stimulus package, Republican Rob Portman has plans to redirect the unused portion of the money if elected in November to the U.S. Senate.
Portman said he would use the leftover money, about $400 billion in his estimation, for infrastructure projects, something the stimulus package already does, and to provide a one-year suspension on payroll taxes — Medicare and Social Security — to those who make $50,000 or less in annual salary.
The plan could create 4 million to 5 million jobs in a year as it would help ease the tax burden on small businesses, Portman told The Vindicator editorial board Monday.
Also, Portman said his record on trade issues, particularly with China and its manipulation of its currency, is being distorted "big time" by Lt. Gov. Lee Fisher, his Democratic opponent in the U.S. Senate race.
"My record on China enforcement is very strong," Portman said. "No one was tougher on China before or after me as U.S. trade representative.
"No one."
Portman served as former President George W. Bush's trade representative from May 2005 to May 2006. He then spent 13 months as Bush's director of the Office of Budget and Management. Before joining the Bush administration, Portman served 12 years in the U.S. House.
In response, Holly Shulman, a Fisher campaign spokeswoman, said: "After two decades in Washington, it's no wonder Congressman Portman continues to run from his record as George W. Bush's trade and economic adviser, where he crafted policies that devastated the Mahoning Valley's economy. This election is a clear choice between Rob Portman — who wants to keep tax breaks for companies that ship jobs overseas, pass more of the same bad trade deals, and give tax breaks to millionaires — and Lee Fisher who has spent his life on the ground in Ohio, working to save and create jobs."
Also, Portman "continues to distort his lax enforcement record," she said. Portman filed only four enforcement cases as Bush's trade representative, a significant decline from the number filed during the President Bill Clinton administration, she said.
Portman said Fisher's polls and focus groups told him trade is a good issue to beat up Portman on. "My problem with it is it's good politics and bad economics. Trade is a two-way street. ... The right approach is to encourage trade, but make it fair."
Also, Portman said Gov. Ted Strickland and Fisher should be held accountable for the 400,000 jobs lost in the state during their administration.
"The global recession has had an impact on Ohio, but Ohio has also fallen behind relative to other states," he said. "There was a national recession. Other states did better than we did, and we continue to lag."
Polls show Portman with a comfortable lead over Fisher. Portman said he looks at the polls but doesn't rely on them and plans to continue to campaign across the state.
More like this from vindy.com