Former Chaney High baseball coach stole team equipment, charge alleges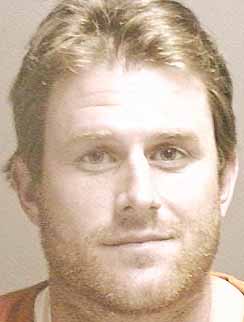 Photo
By Denise Dick
By DENISE DICK
YOUNGSTOWN
The Chaney High School Cowboys baseball team might have stolen a few bases en route to an 8-15 record last spring.
The team's former coach stands accused of stealing much more, however.
Jason Savage, 27, of Massillon, who was the coach last season, was indicted July 1 by a Mahoning County grand jury on a felony theft charge. He is accused of taking school sports equipment and selling it.
"He was caught stealing equipment and other valuables from Chaney, and so not only was he terminated, but he was prosecuted," said Anthony Catale, school board president.
In late May, the school's principal reported to city police many thefts during the previous several months from the school's locked storage room in the gym. There were no signs of forced entry, according to a police report, indicating that "whoever is taking the equipment has keys."
Some of the items were seen at Play It Again Sports in Boardman, police said.
An arrest report says that during a June 1 taped interview with police, Savage acknowledged taking the property from the school and selling it. The value of what was taken exceeded $8,000.
If convicted of the fourth-degree felony charge, the maximum penalty Savage could face is 18 months in prison.
Savage's attorney, Paul Conn, couldn't be reached for comment.
Michael McBride, the assistant Mahoning County prosecutor assigned to the case, didn't return phone calls Monday or last week.
The allegations came as a surprise, Catale said, because the district had been hearing a lot of good things about the coach.
Savage, who coached for only one season, was employed on a one-year supplemental contract. He was not a school district teacher or staff member.
Catale said he hopes that when the case is resolved, the district will be able to recoup some of the value of what was taken.
"We would hope any of the equipment the district purchased — that he would have to pay it back," he said.
All individuals employed by the district through supplemental contracts must first pass background fingerprint checks by both the FBI and the state Bureau of Identification and Investigation as well as pass a drug test, Catale said.
That's board policy as well as a requirement from the Ohio Department of Education, he said.
No changes in policy are planned in light of the charge against the former coach.
"All of them are screened thoroughly to begin with," Catale said.