Bond for trucker reduced to $50K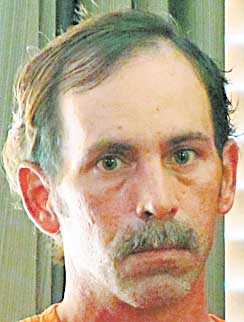 Photo
Marines Laid To Rest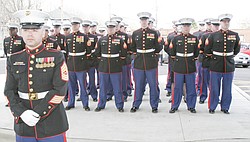 Gallery
By JORDAN COHEN
WARREN
Trumbull County Common Pleas Judge Andrew Logan agreed Tuesday to reduce bond from $250,000 to $50,000 for truck driver Donald Williams of Austintown, charged with three counts of aggravated vehicular homicide in the traffic deaths last March of three area Marine Corps recruits.
The recruits were killed and three others were injured when their vehicles were hit by Williams' tractor-trailer cab on state Route 5 in Leavittsburg.
However, Williams, 44, Bainbridge Avenue, is prohibited by Judge Logan's order to drive a tractor-trailer and is permitted only to drive to work within 100 miles of his home. According to his defense attorney, J. Gerald Ingram, Williams has secured employment with a construction firm.
The truck driver's previous bond had been set at $250,000, but Ingram told the court in a previous motion that Williams did not pose a risk to the community. As of late Tuesday, Williams had not posted bail.
The accident occurred March 31 when Williams' truck smashed into the rear of the car, which had been stopped at a traffic light at Burnett Road. Killed were recruits Zachary A. Nolen, 19, of Mineral Ridge and Newton Falls; Joshua A. Sherbourne, 21, of Southington; and Michael T. Theodore Jr., 19, of Howland. Williams also is charged with three counts of aggravated vehicular assault because of injuries to two other passengers in the Marines' car and another motorist.
The truck driver told investigators he had "blacked out" moments before the accident. Assistant County Prosecutor Michael Burnett filed a report with the court showing that at the time of the accident, Williams had "controlled substances" in his system. One of those drugs, diazepam, is used to treat anxiety, seizures or alcohol withdrawal, according to a report published by the National Institutes of Health. Williams has not been charged with driving under the influence.
Burnett's filing said Williams was fired by the trucking company April 7, one week after the crash occurred, after testing positive for marijuana.
At a previous hearing, Burnett, in asking the court to keep Williams' bond at the $250,000 set by Judge Peter Kontos, said Williams has had "a series of criminal offenses and infractions that span three decades."
Williams was sent to prison in 1989 on a felony drug offense; was convicted of selling alcohol to minors and contributing to the delinquency of minors in 2000; was arrested for falsification in 2001; was convicted of drunken driving in 2000, 1993 and 1987; and had a series of moving violations in 2006, 2005, 2001 and 1997.
Burnett also said Williams had lied on his application to get hired by Strimbu Trucking of Brookfield by claiming he had no criminal record, prior arrests or history of drunken driving.