Jurors convict man of 15th DUI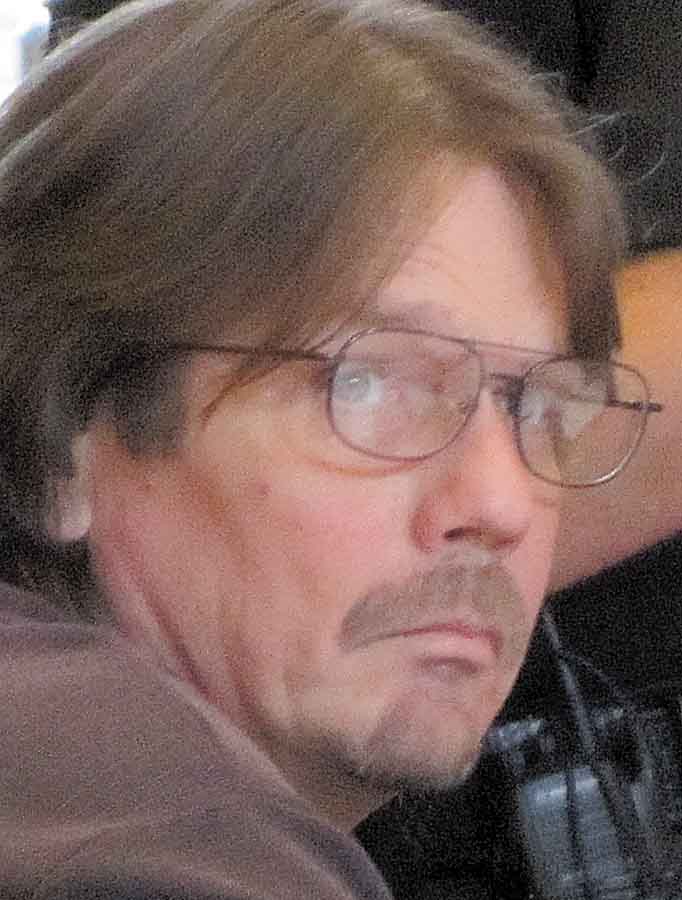 Photo
By Ed Runyan
WARREN
A repeat drunken-driving offender will be sentenced the middle of next month, and he could spend years in prison.
A jury found Keith Urso, 50, of Monroe Street, guilty of his 15th drunken-driving offense and other charges Wednesday. The jury in Trumbull County Common Pleas Court deliberated 90 minutes before reaching its verdict.
Urso has been in county jail almost continuously since his Jan. 31, 2010, arrest.
Urso faces prison time of between two and 10 years. Judge Andrew Logan set sentencing for Nov. 16.
Urso showed no emotion when the verdicts were read. He also declined to comment afterward.
His attorney, public defender Anthony Consoldane, however, said he will appeal, citing what he called "the most one-sided case I've ever been involved in."
Consoldane said Judge Logan's rulings prevented him from presenting an expert witness on Urso's behalf or questioning John Beil, the man who called 911 and followed Urso's car Jan. 31 as it traveled north on Bazetta Road.
"Everything the prosecutor asked for was approved," Consoldane said. "I wasn't given a chance to fight."
Judge Logan approved a request by county Prosecutor Dennis Watkins in February that kept Urso in jail without the opportunity to make bond. Watkins said the move was warranted because Urso posed "a substantial risk of serious physical harm" to the community.
Urso had 14 drunken-driving convictions, had been driving without a license since 1979 and had racked up 31 moving violations, including one for killing a woman while driving drunk in 1982, Watkins said.
The prosecutor said he believed it was the first time a judge had used an Ohio law enacted Jan. 1, 1998, to deny bond to a repeat drunken-driving offender.
Consoldane said it was unfair he was not able to visit Beil at his home to question him about what happened Jan. 31.
Beil was seriously injured in a fall several months ago and could not testify at Urso's trial, but his wife, Margaret Beil, did testify, and jurors heard a recording of the 911 call John Beil made.
John and Margaret Beil said they followed Urso's car after it pulled out in front of them on Bazetta Road, then saw the vehicle moving erratically across both lanes of traffic and sometimes coming to a complete stop in the middle of the road.
John Beil called 911 when he and his wife became concerned that the vehicle might hit another car head-on. John Beil stayed on the phone while police officers and a Mosquito Lake State Park ranger traveled to meet up with the Urso and Beil cars.
Urso eventually parked in a restaurant parking lot at state Route 88 in Mecca Township and appeared to be passed out, Margaret Beil said. That's where officers arrested Urso.
During closing arguments, Consoldane told the jury he thinks John Beil might have called 911 as a result of "road rage" brought on by Urso's turning in front of the Beils.
Consoldane also argued that the blood-alcohol test that measured Urso at 0.286 — more than 3 1/2 times the legal limit — might have been flawed because procedures used at the Mecca substation of the county sheriff's office to measure Urso's blood-alcohol level were improper.
Mike Burnett, assistant county prosecutor, said Consoldane's remarks were "red herrings" and that none of them were backed up by evidence.