With Cordray's input, safety summit to address Youngstown's violent crime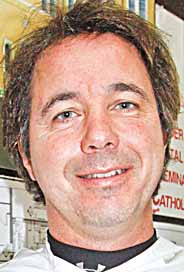 Photo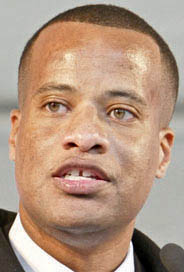 Photo
Youngstown Mayor Jay Williams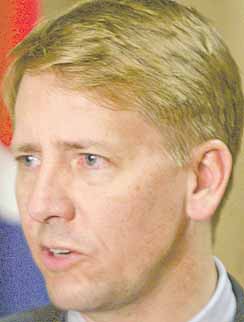 Photo
Former Ohio Attorney General Richard Cordray
YOUNGSTOWN
Elected officials and law enforcement will meet Wednesday for a safety summit at St. Dominic Church.
The Rev. Gregory Maturi of St. Dominic Church, 77 E. Lucius Ave., brought up the idea of a summit with state Attorney General Richard Cordray about three weeks ago, shortly after the Sept. 25 murder of 74-year-old parishioner Thomas Repchic. Two suspects are in police custody.
"The goal is to get elected officials and law enforcement together to come up with a practical, reasonable plan that can be implemented immediately to curtail the violent crime here," the priest said.
The summit, closed to the public, will be from 10 to 11:30 a.m. Youngstown Mayor Jay Williams said the summit is a credit to Father Maturi.
"We're pleased that the attorney general has agreed to come," Williams said. "We expect to have some very frank and candid and respectful discussions of the things that we're doing now to address the efforts and explore the array of resources that might be available through the attorney general."
Cordray said the summit is twofold for his office.
"We want to listen and hear from the community and [discuss] how we can help," he said. "And we want to offer services that may be relevant."
Two of the resources Cordray highlighted were the state's Crime Victims Compensation Program and Bureau of Criminal Identification and Investigation.
Williams said solutions proposed at the summit must be comprehensive, addressing the crime and social problems throughout the city.
Two vacant houses have been demolished as part of Operation Redemption, a city initiative announced Oct. 2. Williams said the rest will be leveled by the end of the year.
Maturi said Operation Redemption is a start, but more plans are needed from state and federal levels. One suggestion, he said, is to bring Ohio State Highway Patrol troopers to Youngstown for aggressive traffic enforcement, similar to the city's checkpoints for driving under suspension and operating a vehicle under the influence (OVI).
"We want to look at the problem with new eyes, with a fresh face," Maturi said. "Whatever we've been doing up until now is not working, so we need to look at the problem anew."