Murder suspect remains in Ga.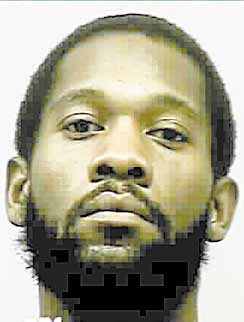 Photo
City authorities await Toney's extradition
By John W. GOODWIN JR.
YOUNGSTOWN
City officials are waiting to see if a Youngstown man accused of aggravated murder will fight extradition from Georgia to face charges here.
Aubrey Toney, 29, was arrested for his reported role in the shooting death of Thomas Repchic, 74, and wounding of Repchic's wife, Jacqueline, 74. Toney gave himself up peacefully to members of the U.S. Marshals Service in a hotel room in Suwannee, Ga., an Atlanta suburb, over the weekend.
City Prosecutor Jay Macejko said Monday that Toney is still being housed in the Gwinnett County Detention Center, but he is hoping to see Toney brought back to the city in the next few days.
"We are trying to determine if detectives from the city of Youngstown are going to transport him or are we going to use the marshals service," Macejko said.
Regardless what agency is tapped to transport Toney, the process could be delayed should he decide to contest extradition.
Macejko said Toney has the right to either agree to the extradition or fight the process. If he chooses to contest it, Georgia authorities would notify officials here, and the governor's office then would be notified as well.
Macejko said local officials would have to request a governor's warrant for Toney's extradition, which means the governor's office would verify that the local warrant for Toney's arrest is valid and that the right man under the warrant is in custody. That governor's warrant then would be presented to Georgia officials for Toney's release.
"It's really a bit of a formality, but it is a process we have to follow," Macejko added.
There has been no indication as to whether Toney plans to fight his extradition back to the city.
Toney is accused of being the triggerman in the Sept. 25 fatal shooting on the city's South Side.
Police Chief Jimmy Hughes said authorities had been tracking Toney in the Columbus area after he was identified as a suspect in the shooting. Officers then learned he had taken a room at the hotel outside Atlanta and had been renting the room for about two weeks.
Toney was caught with relatives who live in the Atlanta area. Macejko said his office believes the family members had been harboring Toney, but it will be up to Georgia authorities to file any charges against those family members.
Macejko said Toney has not made any statements as to his guilt or innocence, but authorities look at his flight from the area as a sign of guilt.
The Toney family also is dealing with other family members in the courts.
LeeVaughn Toney, father of Aubrey Toney, is charged with burglary. Police say he broke into the South Side home of a relative shortly after the shooting allegedly involving his son. The family member now tells police she is being threatened.
In a police report from Friday, the 35-year-old woman told police she was in court to testify against LeeVaughn Toney, 51, when LeeVaughn Toney's daughter threatened her. She said the daughter told someone else in the courtroom that she "had something for them" — words the women took as a threat.