Harris expected to plead guilty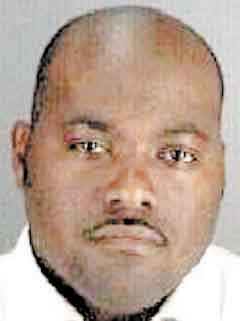 Photo
Staff report
YOUNGSTOWN
Kevin L. Harris of Warren, indicted earlier this month by a federal grand jury on charges that he ran a $20 million Ponzi scheme, is due in court at 2 p.m. Thursday for a plea hearing.
Harris, 45, who was using a Parkman Road Northwest address, is expected to plead guilty in federal court here before Magistrate Judge George J. Limbert to three charges — conspiracy to commit wire fraud, wire fraud and money laundering. Sentencing is likely to occur later.
The crimes carry a penalty of more than 30 years in prison.
Harris earlier waived prosecution by indictment and agreed to prosecution by information, which usually means the defendant has agreed to plead guilty to the charges.
U.S. Attorney Steven M. Dettelbach of the Northern District of Ohio said Harris and others facilitated the scheme through the Parkman Road, Warren, company Complete Developments LLC, and another company.
The charges allege they attracted $20 million in investments that were purportedly re-invested in start-up companies, inventions and foreign currency.
The charges relate to the same scheme his investors, most of them from Toronto, Ontario, Canada, spoke of in their lawsuits in state and federal courts.
An investigation by The Vindicator showed that Harris, a 1983 Warren Harding graduate, and his brother, Keelan Harris, 34, also of Warren, were able to lure hundreds of people to invest millions with their companies despite both men having felony criminal records in Trumbull County and an extensive history of being sued here.
Both men spent time in prison — Kevin Harris in the late 1990s and Keelan Harris in the mid-2000s.