Parole board urges no mercy for killer of girl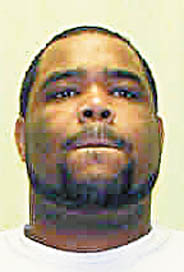 Photo
By Marc Kovac
COLUMBUS
The state parole board has recommended against clemency for a death-row inmate scheduled to be executed next month for the gang-related shooting of a Youngstown toddler.
The board forwarded the 7-1 decision against Sidney Cornwell to Gov. Ted Strickland on Thursday. Strickland will have final say over whether to allow the Nov. 16 lethal injection or commute Cornwell's sentence to life in prison.
Board Chairwoman Cynthia Mausser offered the lone dissent in favor of clemency, noting that a diagnosis of a genetic disorder confirmed in Cornwell earlier this year may have affected whether the death sentence was issued.
"I cannot conclude that it would have made no difference to the outcome of the penalty phase, as it seems reasonably probable that a juror may have viewed Cornwell and the other mitigation evidence presented in a more positive light," Mausser wrote.
"This evidence is significant enough to question the reliability of the outcome of the penalty phase and conclude that the exercise of executive clemency is warranted."
Cornwell was convicted of killing 3-year-old Jessica Ballew in an early morning shooting in June 1996.
He and others drove to an apartment on Oak Park Lane intending to shoot a rival in retaliation for an earlier incident between neighborhood gangs. After learning that the intended victim was not home, Cornwell opened fire, killing Ballew and injuring three adults.
As part of the clemency process, public defenders argued that Cornwell grew up abused and suffered from an undiagnosed testosterone deficiency and genetic condition that played a role in his gang involvement and violent tendencies.
They also said Cornwell's punishment was disproportionate to sentences handed out for other killings in Mahoning County, and that the jury did not have the option of giving him a life sentence without the possibility of parole.
"Cornwell's counsel argued that a black individual is 71.4 percent more likely to receive the death penalty in Mahoning County than a white individual," according to the clemency report. "Since 1981... Mahoning County has sentenced 14 individuals to death. Of those, ... 10 were imposed upon black individuals... ."
Additionally, friends and family members said Cornwell was sorry for what he had done but that he did not see Ballew the night of the crime and had not intended to kill anyone.
But Mahoning County Prosecutor Paul Gains countered that Cornwell was aware of his actions and continues to deny full responsibility for his gang involvement.
Gains also downplayed claims that the killing was an accident, saying Cornwell had to have seen Jessica Ballew in the doorway because only a few feet separated the car and home where the shooting took place.
He and legal counsel from the attorney general's office questioned arguments about Cornwell's upbringing, noting that his brother and sister did not turn to the life of gangs and crime that he chose.
In their recommendation to the governor, the majority of parole board members said the circumstances of the case support death as the appropriate sentence.
"Cornwell's lack-of-intent- to-kill argument is unpersuasive, as Cornwell was within arm's length of the occupied back porch when he decided to fire his gun in the direction of the apartment and when almost all his shots hit a victim," they wrote. "The conviction and sentence in this case have received extensive consideration by the reviewing courts for 13 years and have been upheld. There appears to be no manifest injustice in the conviction or sentence."