Poll: Kasich's lead remains unchanged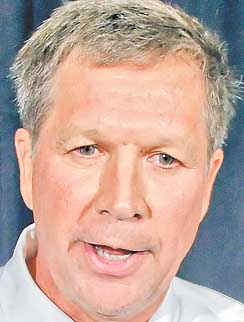 Photo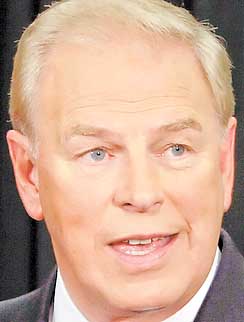 Photo
Ohio Democratic Gov. Ted Strickland
By Marc Kovac
COLUMBUS
Republican gubernatorial challenger John Kasich is maintaining his lead over Democratic incumbent Ted Strickland among likely voters questioned by the Quinnipiac University Polling Institute.
Kasich held a 51 percent-41 percent lead over Strickland, statistically unchanged from Quinnipiac's poll two weeks ago.
"John Kasich's lead has remained the same, and the sand is slipping through the hourglass," Peter A. Brown, assistant director of the institute, said in a released statement. "If Gov. Ted Strickland is going to turn this election around, he needs to do it quickly. But the obvious question is, 'What can Strickland do in the two weeks before Election Day that he has been unable to do so far?'"
Brown added, "Anything is possible in politics, but if Gov. Strickland is able to pull out a victory, it will take the kind of final drive that makes history."
Connecticut-based Quinnipiac regularly gauges Ohioans' opinions of candidates and issues.
It polled 1,188 likely voters in the state over the past week on the gubernatorial race and President Barack Obama's actions in office.
The results have a margin of error of about 3 percent.
Among the respondents:
Fifty-six percent said they disapprove of Obama's work as president, and 32 percent said they were less likely to back Strickland because the president is campaigning for the governor.
Fifty-four percent gave Strickland unfavorable marks on his work as governor.
Fifty-two percent said Kasich is the best candidate to turn around Ohio's economy.
"The economy is the defining issue in the race for governor," Brown said. "Strickland holds an overwhelming 89 percent-6 percent lead among the likely voters who think the economy is improving, but they make up only 19 percent of the electorate. Kasich dominates the 36 percent who think the economy is getting worse 76–13 percent. The 45 percent of voters who think the economy is staying the same back Kasich 50–43 percent."
More like this from vindy.com