Coach Q&A Joe Stevens (Mineral Ridge)
Team

| Record | Div. | Conf. |
| --- | --- | --- |
| 6/4 | Div. VII | Mahoning Valley Athletic Conference |
South Range vs Mineral Ridge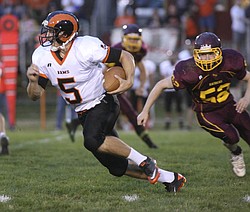 Gallery
Mineral Ridge vs Campbell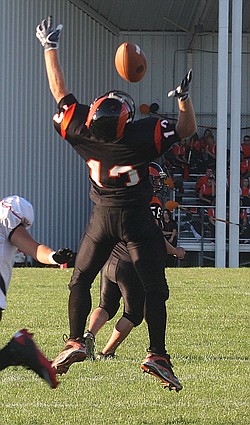 Gallery
Mineral Ridge vs Campbell
Mineral Ridge Vs. South Range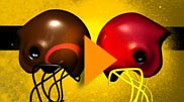 Video
Although it is only Week 8 of the regular season, Division V playoffs start tonight for Mineral Ridge and coach Joe Stevens when United visits Joe Lane Sports Complex.
The Rams (4-3) are in 14th place in the Division V Region 17 rankings but Stevens knows there are plenty of playoff points to be earned in the team's final three regular season games.
"This is a great stretch of games coming up and we will be playoff tested if we do get in," Stevens said. "Heck, we have been playing playoff games the last couple of weeks. We gave a couple of early games away and have been battling back since then."
The Rams have defeated Lisbon and Springfield the past two weeks and will face Inter Tri-County League Tier I powers rivals United, Crestview and Columbiana down the stretch.
The playoffs are serious business for the Rams who still remember the sting of missing out on postseason play last season by just a mere three-tenths of a point.
"Last year was like a roller coaster of emotion for us after we beat East Palestine on the final Friday night," Stevens said. "We were so happy Friday after the game and when the unofficial results of the poll came out we were in seventh place.
"By Saturday night, we had dropped to eighth place and then on Sunday we found out we had just missed out. Our players were devastated."
Stevens, 42, is in his second stint as coach of the Rams. He was at Mineral Ridge from 2001-02 and posted a 9-11 record. Stevens was also a former player on McDonald's state runner-up team in 1989 under coach Andy Golubic and said he would like nothing better than to see his team get the chance to experience the thrill of playing in the postseason.
Q. Looking back to last year, what was that feeling like knowing you had just missed out on the postseason?
A. It was like a punch in the gut. It really stung. I can still remember the look on some of the players faces when we got the official word on Sunday after the season. But rather than dwell on that we used it as motivation for us since the end of last year. We've lived with it through winter weightlifting workouts and in the summer and it's still in our heads now. We blew up the final playoff standings and posted them in the locker room to remind us that we don't want to be on the outside looking in again.
Q. With that in mind, what does this last stretch of games mean to your team and how important will it be to close out with three wins?
A. These last three weeks are critical. We win out and we are probably going to play in week 11 and gain a piece of the ITCL title. If not we stay home, so for us it is do-or-die every week.
Q. How are you approaching this week's game with a good United team?
A. We don't want to put any extra emphasis on it. For us, every game during the season is equally important. I mean we lost games early on and that is why we are in this position. We are still preparing the same way we always would. We want to minimize mistakes and play good football like we have the last couple of weeks. We don't want to stumble again. We knew last year that if we got in [the playoffs] that we could be a dangerous team and we feel like that this year.
Q. How do you feel about the way your team is playing right now?
A. I think we are playing our best football just like last year when we beat Crestview and Columbiana down the stretch. We've eliminated some of the mistakes we had earlier in the season and we have one of the best players in the area in Dan Skiba. Dan has been dominant all year and he is who our team revolves around. Right now I think all the players around him are contributing and performing the way we had hoped. Our supporting cast is much better than at the beginning of the season. They say it's not how you start it's how you finish and I like what I see right now.
Q. Have you related to your players your experience of playing in the postseason and what it means to you to this day?
A. I have but I think what the team went through last year is going to have an even bigger impact on the players striving to get to the playoffs. I do tell kids that what I went through, playing in week 11 and week 12, was as exciting as you can imagine. Playing in the postseason is still the same preparation but the rewards are so much greater.
Q. It's not often that a coach returns to the same school to be the head coach again. How did that develop and are you a different coach that you were during the 2001 and 2002 seasons?
A. Given the circumstances of leaving the first time, I knew that I would want to get back into coaching at some point again. I didn't know if it would be here or somewhere else. Over the years, I stayed active in coaching in different levels and when this opportunity presented itself I felt in my heart that this was the right time and right place to get back into it. Standing here today, I can tell you it was the right decision. Am I different? Absolutely. I was a young guy the first time around and took some things for granted. Today, I am way more thorough with preparation and planning and will leave no stone unturned to gain an edge. I spend more time at coaching now than the first time and believe that if I'm going to do the job right I am going to do it to the best of my ability.
Interview by Chuck Housteau.