Struthers brothers flourish in sludge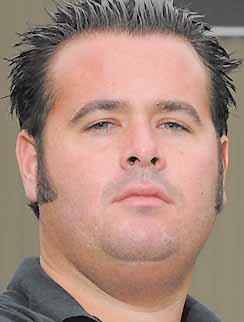 Photo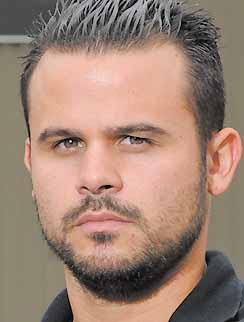 Photo
By Grace Wyler
By GRACE WYLER
STRUTHERS
Three years after launching a successful sludge-removal business here, brothers Matt and Jacob Schimley are ready to expand their business across the country.
The Schimleys own Southside Environmental Group, a waste-management company that provides sludge-removal services to wastewater facilities and reuses the material in land applications.
The company, based in the CASTLO Industrial Park, has flourished since it was launched in 2007. Sales are expected to hit about $1.3 million this year, up from $560,000 in 2008, Matt Schimley said.
The Schimleys attribute their rapid success to increased demand for cost-effective and environmentally friendly services. Southside's sludge-removal process reuses waste that would typically go to a landfill, reducing the cost to the wastewater treatment facility with an added environmental benefit.
"This was a way for us to get into a market that is growing," Matt Schimley said. "And it provides a service that needs to be done every year."
Emboldened by their success and looking to capitalize on growing interest in "green" industries, the Schimleys hope to expand and diversify.
The company, which serves private and municipal wastewater treatment plants in Ohio, West Virginia and Pennsylvania, is now making franchising opportunities available for investors who are looking to get into the environmental sector, but might not have the expertise to make it on their own.
"You can't start a business without capital or experience," Matt Schimley said. "We didn't have the capital to open up another branch, so we are looking for entrepreneurs and investors who may want to do this with us."
Southside will work closely with its franchises to give owners access to the company's proprietary information and expert training to help them reproduce Southside's success in markets across the country, Matt Schimley said.
"You don't have to have an environmental background to get into this," he said. "You are buying into us, into our team — we want to establish relationships for years to come."
The Schimleys worked closely with Youngstown State University's Small Business Development Center and Franchising Unlimited, a Canfield-based franchising development firm, to come up with a business plan and find target markets.
Southside will be the first in its industry to offer franchising opportunities, said Kyle Hillman, a partner with Franchising Unlimited.
"There is a strong customer demand in their sector and it's wide open," Hillman said. "There is an opportunity for them to find someone who will learn how to be successful in the way that Southside Environmental has become successful."