HAPPY 103rd Birthday | Carl McKnight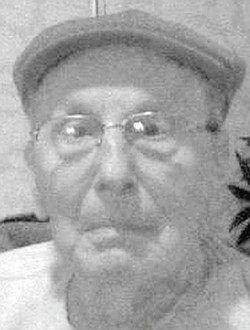 Photo
Born: Sept. 8, 1907, in a farmhouse in Transfer, Pa.
Married: Iola in 1934; she died in 1998.
Children: Carol Coalmer and Kay Sandrock.
Grandchildren: Six.
Great-grandchildren: Fourteen.
Employment: Always interested in trains. As a teenager he worked for the Erie Railroad, where he advanced to train dispatcher and worked until retiring in 1958. After that he took a "retirement job" driving cars for Canfield Auto Auction until he was 90 years old.
Church: An active member of the former Fosterville Memorial Presbyterian Church.
Affiliations: A Mason for more than 68 years, he was very active with the Aut Mori Grotto, where he received the Prophet of the Year award.
Hobbies: Interested in history and reading about the Civil War and railroads.
Travel: Traveled with his wife to Mexico and Canada and spent the winters in Florida.
Celebration: The Mc Knight family hosted a private party in his honor on Sept. 8 at Shepherd of the Valley in Boardman, where he resides.