Mahoning commissioner says vigilance is needed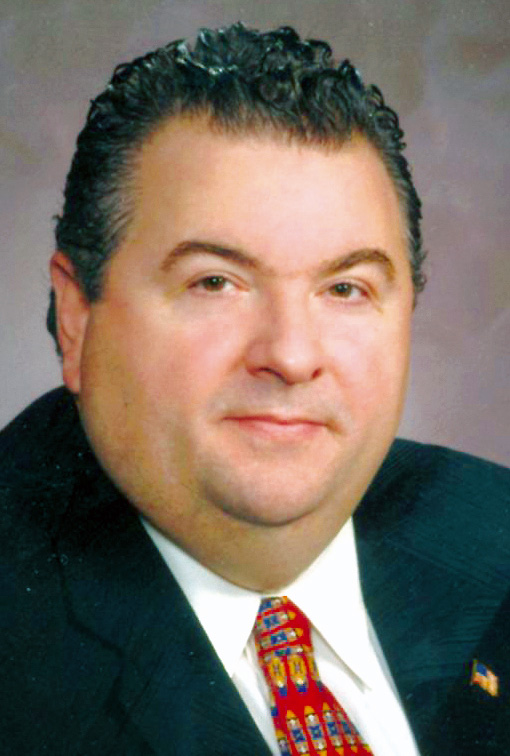 Photo
Mahoning County Commissioner Anthony Traficanti
ACTION and other community groups plan a vigil to remember the lives of Youngstown murder victims Thomas Repchic, Vivian Martin and Angeline Fimognari.
WHAT: South Side Vigil
WHEN: 6 p.m. Saturday
WHERE: St. Dominic Church, 77 E. Lucius Ave., Youngstown.
By Peter Milliken
By PETER H. MILLIKEN
YOUNGSTOWN
Citizen vigilance and collaborative law-enforcement efforts are necessary to wage a full-scale war on violent crime, according to the Mahoning County Commissioners' chairman.
"There's just too much death. It's unnecessary," Anthony T. Traficanti said after calling for a moment of silence in memory of the city's latest homicide victims.
"Everybody now needs to step up more than ever," he said, adding that the police need "more sets of eyes and ears than we've ever had" to report suspicious activity.
At Thursday's commissioners' meeting, Traficanti urged local residents to pressure their federal and state legislators to provide more funding for community youth-activity programs, for the hiring of more police and for special "street interdiction" anti-crime efforts.
The commissioner called for convening a local multi-jurisdictional, anti-crime summit meeting for federal, state and local law-enforcement officials.
He also advocated applying to the war on crime the same surveillance technologies that have been used in the anti- terrorism wars in Iraq and Afghanistan.
"There are hot-spots in our town that I don't even think the police officers know about," observed the Rev. Charles Hudson, founder of Bondage Busters, a local nonprofit organization that supports needy families.
"The gangs are more organized than the Mahoning County commissioners," the Rev. Mr. Hudson said, adding that gangs operate in urban, suburban and rural areas.
Churches need to get involved in the anti-crime effort, he said. However, he urged local officials to "keep the politics out of it."
Also addressing the commissioners was the Rev. Kenneth L. Simon, chairman of the Community Mobilization Committee, a local community activist organization.
The Rev. Mr. Simon urged the commissioners to ask Delores Crawford, former director of the county's Department of Job and Family Services, to return as interim JFS director following the departure of Judee Genetin, who will be leaving the JFS directorship here Nov. 5. Genetin will become Portage County JFS director Nov. 8.
The Rev. Mr. Simon said the permanent new director should be hired through the established posting, bidding and interviewing process, which he said wasn't properly followed before Genetin was hired.
Genetin declined to comment Thursday on her departure and acceptance of her new position.
The commissioners authorized establishment of a county jail inmate management system fund and agreed to spend up to $26,000 to employ Barbara Zorn, a local computer consultant, to help the county develop the system.
The system, to be funded with a $300,000 federal grant and matched with another $300,000 in county funds, will be designed to help the county better manage its limited jail capacity, said county Administrator George J. Tablack.