Killer at Auto Zone to be jailed for life sentence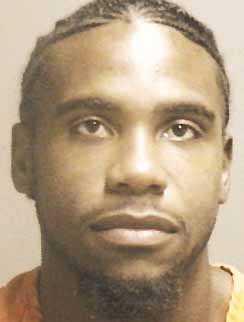 Photo
YOUNGSTOWN
The 27-year-old city man convicted of killing a store clerk at the East Side Auto Zone store in 2006 will spend the rest of his life in prison.
Melvin T. Dixon of Devon Avenue had been found guilty in late October of aggravated murder and aggravated robbery with a gun specification. The charges relate to the death of Edward Agee, 52, of Star Street.
Judge Lou D'Apolito of Mahoning County Common Pleas Court sentenced Dixon on Monday to life without parole for the aggravated murder, 10 years in prison for the aggravated robbery, five years in prison for being a felon in possession of a gun, and three years in prison for using a gun in the crime. The sentences are to be served consecutively.
The sentence came down after an impassioned plea from Agee's daughter to the court.
Callie Howell tearfully told the court she could not attend the trial, but wanted to speak on behalf of her family. She said the family is still suffering from the loss of her father.
"It's been a long and painful four years for our entire family. ... Now, hopefully we can move on," she said. "He was taken from us. He was taken from us by a man who has no respect for human life. Since he has been gone, he has had three grandchildren who will never know him, only what we tell them."
Howell did say she has forgiven Dixon and hopes he can find religion in prison.
Martin Desmond, an assistant county prosecutor, read to the court Dixon's lengthy criminal record, including a 2006 bank robbery. He said Dixon's criminal activity ended when he and several others donned masks, armed themselves and went to the Auto Zone.
"When things didn't go his way, he simply walked over and shot an innocent man in the back of the head," he said.
Atty. James Gentile, representing Dixon, said his client would not make a statement before sentencing because his client plans to appeal the verdict. Gentile also said Dixon maintains his innocence.
"We are not responsible and that is his position," said Gentile.
Judge D'Apolito, before passing sentence, called the facts of the case horrific. He also said the murder and attempted robbery damaged everyone involved including the community at large.
"If you use a gun to kill, you will be caught, and you will be brought to justice," he said. "The horrific facts of this case are that an ordinary, good guy providing for his family... is deliberately killed in cold blood with a shot to the head."
Dixon and two other men — Reginald Everson, 23, and Jamaad Jackson, 21, — entered the Auto Zone store with plans to rob the establishment when one of the men got into a physical struggle with Agee. Prosecutors argue that Dixon shot Agee in the head as he fought with one of Dixon's accomplices.
Jackson, 21, of Wychwood Lane, Youngstown, has pleaded guilty to involuntary manslaughter (amended from aggravated murder), aggravated robbery and a gun specification. Prosecutors are recommending a nine-year prison sentence.
Everson, of West Chalmers Avenue, had been charged with murder and aggravated robbery. The murder charge and a gun specification were dropped under a plea agreement. Everson pleaded guilty to the remaining charge of aggravated robbery. Prosecutors are recommending a sentence of eight to 10 years in prison.
Jackson and Everson will be sentenced at a later date.