In Focus: Sorghum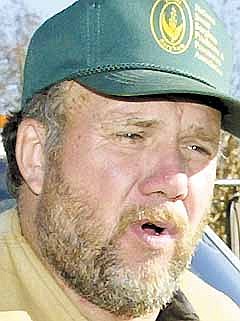 Gallery
Sorghum Harvest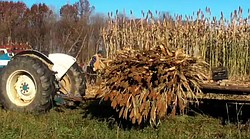 Video
A Columbiana County farmer grows sorghum, a natural sweetener, on a farm that has been is his family for six generations.
For centuries, sorghum has been harvested for its sweet byproduct
SALEM
Sorghum is a crop that has been grown for use as a sweetener in the United States for more than two centuries, and a Columbiana County farmer is continuing that tradition on a farm that has been in his family for six generations.
On a recent fall morning, the chopping sound of machetelike knives cutting sorghum was in the air as Bob Rea and his children John and Katie used a time-tested method to harvest a crop on their 40-acre Salem Township farm. After the stalks were cut, they were loaded on a wagon and hauled away for processing.
When Rea's great-grandfather bought the farm from an uncle, sorghum was being grown in the area. At about the same time, another of Rea's ancestors owned a nearby mill where sorghum was processed. Rea said that in that time, sorghum was one of the main sweeteners used, and most communities had a mill where sorghum was processed into syrup.
The Rea family now grows specialty crops such as garlic, raspberries and strawberries. Rae says sorghum is one of its major crops.
Reaching a height of 13 feet, sorghum is a grasslike plant that could be mistaken for corn. Juice is extracted from the stalks and is boiled down to make syrup in much the same way that maple syrup is made. It takes about 15 gallons of juice to make one gallon of syrup.
Traditional recipes calling for sorghum abound, and Rea says the syrup is excellent for cooking. "It's great on anything you could eat syrup on," he said.
Rea is quick to tout the virtues of the traditional sweetener. He enjoys growing it and adds: "It's a lot of fun to make, and it's one of our sources of income."
Rae and his family participate in festivals, where they demonstrate how sorghum is processed and the syrup is made.
Rea held a quart jar of the dark brown syrup up to the morning sun and said, "It's one of those things that's sweet but not bad for you. Every part of it is good."