15-time OVI offender gets 10 years in prison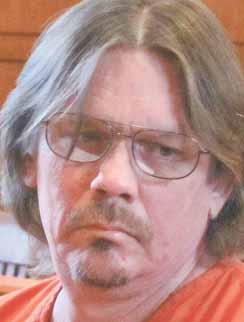 Photo
By Ed Runyan
WARREN
Labeling him a "danger to the community" and drivers across the country, Judge Andrew Logan ordered Keith Urso to spend 10 years behind bars for his 15th drunken-driving conviction.
"Apparently no prior sanction by any court has received your attention," Judge Logan told the Warren man Tuesday in Trumbull County Common Pleas Court.
"Mr. Urso, you are a danger to the community at large and the citizens of the country who daily drive on our national highways," the judge continued.
"Prior sanctions haven't worked. Rehabilitation hasn't worked. Short-term incarceration hasn't worked," he said.
Another Trumbull County Common Pleas Court judge sentenced Urso to one year in prison in 2006 for his last drunken-driving offense, prosecutors said.
On Tuesday, Urso stood beside his attorney, Anthony Consoldane, without emotion as the sentence was read. He offered no statement, though Consoldane suggested that it was "unfortunate that we got to this point" because "somebody four, five, six DUIs ago should have been able to do something to stop this."
Mike Burnett, an assistant Trumbull County prosecutor, said Urso, 50, is "by the far the worst OVI offender we have had in Trumbull County" and is the only person he's aware of here who has received the maximum penalty of 10 years in prison.
Urso was arrested Jan. 31 in the parking lot of Monty's Carry Out and Restaurant in Mecca Township after a concerned motorist followed him there while talking to 911 about Urso's car, which was moving erratically — sometimes stopping in the road — as it headed north on Hoagland-Blackstub Road.
Urso's blood-alcohol level was measured at 0.286 — more than three times the legal limit. Urso was convicted after a jury trial.
Urso has been confined to the Trumbull County jail almost continuously since the arrest. Judge Logan refused to allow Urso to be released on bond.
Judge Logan and Burnett mentioned in court Tuesday that Urso was drunk when he struck the back of a hay wagon containing women celebrating a softball victory in Bristol Township in 1982, killing Nadine Foster, 25, of Warren. Urso was 22.
"The overriding purposes of felony sentencing are to protect the public from future crimes and to punish the offender," Judge Logan said, adding that Urso has been driving on a suspended license "for substantially the last 28 years" since the hay-wagon accident, for which he was sentenced to unspecified jail time.
"It's just a matter of time until he kills again," Burnett told Judge Logan in asking for the maximum sentence.
A friend of Nadine Foster's family, Linda Spies, said she thinks "the system failed Nadine and [Urso]. I think he truly is an alcoholic. I think if someone would have gotten a hold of him when he was 15, when he first started [drinking], maybe Nadine could be alive and he wouldn't have 15 DUIs."