Tuition hike likely as YSU plans 8.5% in cuts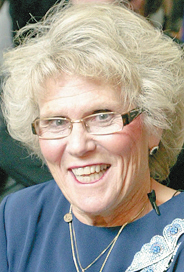 Photo
By Denise Dick
YOUNGSTOWN
All Youngstown State University divisions must slice base operating budgets by 8.5 percent to deal with this year's reduction in state funding and a much larger cut anticipated next year.
It's also likely to bring a tuition increase.
YSU President Cynthia Anderson sent an e-mail to all university employees Tuesday outlining the issue.
"As I am sure you have read or heard in the news media, the state of Ohio is facing severe budget challenges over the next two fiscal years," Anderson wrote. "These challenges will, in turn, have a substantial impact on public higher education, including YSU. The state has already notified YSU of a $3 million reduction in state subsidies for the remainder of this current fiscal year. We project — at a minimum — an additional $7 million reduction in state funding next fiscal year due to the loss of federal stimulus dollars."
Ron Cole, YSU spokesman, said divisions include student affairs, academic affairs, finance and administration and others.
"Academic affairs is the largest," he said. "It takes up all of the colleges."
The cuts mean a tuition increase is likely, said Scott Schulick, chairman of the YSU trustees.
"We have known for some time that as we headed into 2012, the financial situation looked very difficult," he said.
That's when the federal stimulus runs out, and the state's financial picture isn't good.
He said the university and the trustees have been preparing for about a year, setting aside funds.
"In many ways, it's a paradigm shift," he said.
With the national economic situation, the changes are expected to continue long term, Schulick said.
"It would be foolish not to expect a tuition increase," he said.
Eugene Grilli, vice president for finance and administration, said that while it's not a happy situation, provisions have been put into place to handle this year.
"Our bigger concern is as we get into next year," he said. "We'll have a bigger setback as far as funding."
Grilli said that he's waiting to hear back from the department heads within his division to determine where cuts will be made.
Anderson said YSU is looking at all avenues of revenue enhancement and is open to suggestions. She has asked the executive and administrative staff council to come up with revenue enhancement ideas as well.
"While we are being very careful about filling positions and saving money, we're also taking a look at the income side," Anderson said, adding she doesn't want to rule anything out.
It's a situation that's facing all Ohio universities and other states as well. "I hope everyone keeps students at the forefront of the decision process," Anderson said.
The new state budget is expected from the new governor in March, and it's unknown what it will entail but cuts to higher education are anticipated, Schulick said.
At the same time, expenses are going up.
With those cuts, the university is left with only its donor community and tuition as sources to tap for funding.
"We're likely to be forced to have to increase tuition," Schulick said.
The cuts means sacrifices across the board, he said.
"Our employee groups have to be prepared as we go into contract negotiations that the landscape is very difficult," Schulick said.
Julia Gergits, president of YSU's faculty union, said all bargaining units want the university to succeed and students to be served. "Everyone knows we're in a rough financial world," she said.
The budget crisis was expected, she said. "The budget prospect just gets uglier and uglier."
Much in negotiations isn't about money, though, such as processes for promotion and for tenure, she said.
Besides the cuts, all hirings require administrative approval, the president wrote.
"These measures will remain in effect into the next fiscal year and possibly into future fiscal years, as well," Anderson said in the e-mail.
It says much uncertainty remains in Columbus and across the state.
"We haven't seen this type of budget situation facing higher education in decades," the president said.