Governor's clemency to Cornwell criticized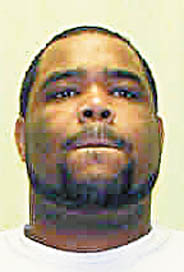 Photo
Cornwell Clemency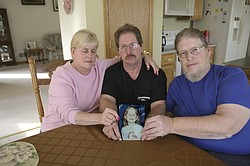 Video
"He got away with murder," Jessica's aunt, Connie Ressler of Girard, said of Sidney Cornwell.
Klinefelter syndrome
Gov. Strictland has overturned Sidney Cornwell's execution based on the fact he has been diagnosed with Klinefelter syndrome.
What is Klinefelter syndrome?
A genetic disorder, affecting only males with one or more extra X chromosomes. This can cause males to have physical traits such as breasts or small testicles. It occurs in about 1 out of 1,000 males.
What are the symptoms?
Sparse body hair, enlarged breasts and wide hips. The testicles remain small and in some cases, the penis does not reach adult size. Men with syndrome usually cannot father children. Language and learning problems are also possible. It is usually not diagnosed until the time of puberty.
How is it treated?
Males with Klinefelter syndrome can be given testosterone. If treatment is started around the age of puberty, it can help a boy have more normal body development.
Source: WebMD
STAFF REPORT
YOUNGSTOWN
The Mahoning County judge who imposed the death penalty on Sidney Cornwell says he is "greatly surprised" by Gov. Ted Strickland's decision to grant clemency.
Cornwell was facing execution for the 1996 gang-related killing of a Youngstown toddler.
Strickland's decision, shifting Cornwell's sentence to life in prison without parole, goes against the 7-1 recommendation of the state parole board, whose members believed the execution should move ahead today as scheduled.
Cornwell was convicted of killing 3-year-old Jessica Ballew in an early-morning shooting in June 1996.
"I'm greatly surprised by that decision," Judge R. Scott Krichbaum of Mahoning County Common Pleas Court said. "It's even more surprising because of what happened in this particular case."
According to court documents, he and others drove up to an apartment on Oak Park Lane with the intention of shooting a rival in retaliation for an earlier incident between neighborhood gangs.
After learning that the intended victim was not at the residence, Cornwell opened fire, killing Jessica and injuring three adults.
Judge Krichbaum imposed the death sentence on Cornwell after the jury unanimously recommended the death penalty.
"It was a planned, deliberate, calculated revenge killing," the judge said. Cornwell was part of a group whose members "stole guns and cars and set out to murder the man they believed shot one of them," he added.
"When they were unable to find the intended victim after hours of search, they pulled up to this row house, and with those people [the victims] no more than 5 feet away from them, he fired, I believe, 20-some rounds onto the porch and into the habitation."
In his decision, Strickland questioned whether Cornwell would have received a death sentence if the jury had known about a genetic disorder, diagnosed earlier this year.
"There is absolutely no doubt that Mr. Cornwell is guilty of the crime of aggravated murder — and he has admitted that," Strickland wrote. "The only question I am confronted with is whether the death penalty is appropriate in this case given the fact certain mitigating information was not available at the time the sentence was imposed."
Cornwell's genetic disorder was known to the 6th U.S. Circuit Court of Appeals and to the state parole board, Judge Krichbaum said. In both cases, "the majority did not find it significant enough" to grant clemency, he observed.
The governor's rationale for granting clemency is "based on the absolute minority of everybody who is now aware of this syndrome," Judge Krichbaum noted. "Whether I agree or disagree, what he's done is something that we all have to accept."
Strickland's decision marked the third time this year that the governor has granted clemency for inmates facing scheduled executions and the second time this year he has gone against the recommendation of the parole board.
"It's within the governor's prerogative. Although I disagree with the governor's decision, he has the right to make it," said Paul J. Gains, Mahoning County prosecutor.
Rob Lowe and Andrew King, attorneys from the public defender's office who represented Cornwell, said clemency was the right decision.
"We're pleased with the governor's decision — not to take away from what happened," Lowe said. "Sidney still is very remorseful for his actions and [is keeping] in mind Jessica's family and their loss."
The attorneys contacted Cornwell early Monday after the governor's decision was announced. The inmate, who will be relocated from Death Row in the Ohio Penitentiary in Youngstown to another state prison, spent part of Sunday night making phone calls in the hours before his scheduled trip to Lucasville.
"He was very relieved," Lowe said. "He was shocked."
As part of the clemency process, public defenders argued that Cornwell grew up abused and suffered from an undiagnosed testosterone deficiency and genetic condition that played a role in his gang involvement and violent tendencies.
They also said Cornwell's punishment was disproportionate to sentences handed out for other killings in Mahoning County, and that the jury did not have the option of giving him a life sentence without the possibility of parole.
The majority of parole board members, in their clemency decision last month, said the circumstances of the case support death as the appropriate sentence.
Board chairwoman Cynthia Mausser offered the lone dissent in favor of clemency, noting that a diagnosis of a genetic disorder confirmed in Cornwell earlier this year may have affected whether the death sentence was issued.
"I cannot conclude that it would have made no difference to the outcome of the penalty phase, as it seems reasonably probable that a juror may have viewed Cornwell and the other mitigation evidence presented in a more positive light," Mausser wrote. "This evidence is significant enough to question the reliability of the outcome of the penalty phase and conclude that the exercise of executive clemency is warranted."
Strickland concurred.
"The fact is, there is a substantial possibility that had the jury or sentencing judge known about Mr. Cornwell's disorder, one or more of them would have found that the death penalty was inappropriate in this case, just as one of the 6th Circuit judges did and as the Parole Board's chair did. Because the trial jury and sentencing judge did not have information at the time of sentencing about Mr. Cornwell's Klinefelter's syndrome, I have concluded that it would be inappropriate to proceed with the death penalty in this case.
"There can be no doubt that Mr. Cornwell's conduct still necessitates severe punishment," Strickland said in his statement.
"Accordingly, I have decided to commute his sentence to a term of life in prison without the possibility of parole."