Governor's Statement on Clemency Application of Sidney Cornwell (press release)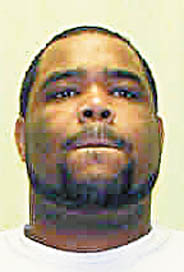 Photo
Klinefelter syndrome
Gov. Strictland has overturned Sidney Cornwell's execution based on the fact he has been diagnosed with Klinefelter syndrome.
What is Klinefelter syndrome?
A genetic disorder, affecting only males with one or more extra X chromosomes. This can cause males to have physical traits such as breasts or small testicles. It occurs in about 1 out of 1,000 males.
What are the symptoms?
Sparse body hair, enlarged breasts and wide hips. The testicles remain small and in some cases, the penis does not reach adult size. Men with syndrome usually cannot father children. Language and learning problems are also possible. It is usually not diagnosed until the time of puberty.
How is it treated?
Males with Klinefelter syndrome can be given testosterone. If treatment is started around the age of puberty, it can help a boy have more normal body development.
Source: WebMD
Columbus, OH--Governor Ted Strickland today issued the following statement regarding the pending clemency application of Sidney Cornwell:
"As a result of his conviction for aggravated murder, Mr. Sidney Cornwell is scheduled to be executed on November 16, 2010. I have completed a review of the circumstances surrounding his case to determine if executive clemency is warranted.
"In making my determination, my staff and I have reviewed the judicial decisions regarding Mr. Cornwell's conviction, Mr. Cornwell's application for executive clemency and its appendix, and arguments presented for and against clemency at the Parole Board hearing. We also reviewed institutional records and letters received in the Governor's Office regarding this matter, the Parole Board's report and recommendation, and the exhibits presented at the Parole Board hearing.
"There is absolutely no doubt that Mr. Cornwell is guilty of the crime of aggravated murder - and he has admitted that. The only question I am confronted with is whether the death penalty is appropriate in this case given the fact certain mitigating information was not available at the time the sentence was imposed.
"Critical to that evaluation is the fact that in recent months, Mr. Cornwell was definitively diagnosed with a genetic disorder known as Klinefelter's syndrome. This condition, which impacts both the body and the mind of its sufferer, was unknown to the jury and judge responsible for determining Mr. Cornwell's sentence despite significant testimony and argument during Mr. Cornwell's trial regarding certain of his physical characteristics.
"A jury deciding whether to recommend the imposition of the death penalty must unanimously make such a recommendation to the sentencing judge and the sentencing judge must determine that the death penalty is appropriate. If one juror, or the judge, had determined that the death penalty was not appropriate, Mr. Cornwell would instead have been sentenced to life in prison.
"Once aware of the probable Klinefelter's diagnosis, one of three Sixth Circuit judges reviewing the case determined that the death penalty was not an appropriate sentence. After the Klinefelter's diagnosis was confirmed, one of eight parole board members determined that the death penalty was inappropriate in this case. In both instances, Mr. Cornwell's recent diagnosis was referenced as the basis of the dissent.
"In Judge Moore's dissent, she stated, with respect to the question of whether a jury might have reacted differently when it recommended the death penalty had it known about Mr. Cornwell's disorder, that knowledge of such a diagnosis 'would have a reasonable probability of affecting the outcome of the penalty phase...'
"The Parole Board Chair, dissenting from her colleagues' recommendation to deny clemency, cited three basic reasons for her recommendation: having a medical disorder is a strong mitigator and was not presented during the sentencing mitigation phase; a mitigation phase which would have centered on a genetic disorder would have caused the jury to have more sympathy as opposed to one which centered on a person who was portrayed by the prosecution as merely overweight and lazy by nature; and that Klinefelter's syndrome could have reduced Cornwell's overall culpability.
?The fact is, there is a substantial possibility that had the jury or sentencing judge known about Mr. Cornwell's disorder, one or more of them would have found that the death penalty was inappropriate in this case, just as one of the Sixth Circuit judges did and as the Parole Board's Chair did.
"Because the trial jury and sentencing judge did not have information at the time of sentencing about Mr. Cornwell's Klinefelter's syndrome, I have concluded that it would be inappropriate to proceed with the death penalty in this case. There can be no doubt that Mr. Cornwell's conduct still necessitates severe punishment. Accordingly, I have decided to commute his sentence to a term of life in prison without the possibility of parole."