Appeal for killer of six set to begin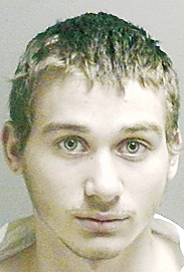 Photo
YOUNGSTOWN
Michael A. Davis' conviction and 310-year prison sentence for setting the fire that caused one of the largest mass murders in the city's history will be heard in an appeal Wednesday.
The 7th District Court of Appeals will hear arguments at 9 a.m. A jury convicted Davis of six counts of aggravated murder, one for each of the six people killed in the blaze.
The jury also convicted Davis of 19 counts of aggravated arson, one for each of the six victims, one for each of the five survivors of the Jan. 23, 2008, house fire, and one for each of eight firefighters injured battling the blaze.
The jury spared Davis, then 18, of Bennington Avenue, from the death penalty.
However, Judge R. Scott Krichbaum of Mahoning County Common Pleas Court imposed six consecutive life prison terms without parole eligibility for 30 years for the aggravated murders, and 13 consecutive 10-year prison terms on the aggravated-arson counts.
Six of the aggravated-arson counts merged with the aggravated murder counts for sentencing purposes.
Killed in the early morning fire on Stewart Avenue on the city's East Side were Carol Crawford, 46; her daughter, Jennifer Crawford, 23; and Jennifer's children, Ranaisha, 8; Jeannine, 5; Alisha, 3; and Brandon, 2.
Representing Davis in oral arguments before the three-judge appeals panel will be Atty. John P. Laczko of Canfield. Laczko is calling for a new trial for Davis, who is an inmate at the Mansfield Correctional Institution.
Arguing to uphold Davis' conviction and sentence will be Ralph M. Rivera, an assistant county prosecutor.
Laczko argued in a written brief filed with the appellate court that Judge Krichbaum abused his discretion when he overruled a defense motion to exclude Davis' confession to police from evidence presented to the trial jury.
Laczko said police illegally obtained the confession because they illegally arrested Davis at his residence without a warrant or probable cause, handcuffed him and took him to the police station for questioning.
But Rivera said Davis went willingly to the police station, was handcuffed only for officers' safety during transport, and was uncuffed at the police station. Davis was transported in the police car because his mother had no car, Rivera said.
Before detectives interviewed him, Davis signed a statement that he understood his right to remain silent after his rights were read to him, and he was not arrested until after he voluntarily confessed, Rivera argued in a response brief.
Laczko argued that Judge Krichbaum erred when he overruled a defense motion to exclude testimony from a neighbor, whose house was similarly torched three weeks before the fatal blaze, saying the man's testimony prejudiced Davis' right to a fair trial.
However, Rivera argued that this testimony was properly admitted because it was relevant to establishing Davis' identity at the trial. Davis was never charged with setting the earlier fire.
Laczko argued the 310-year prison term for Davis constitutes cruel and unusual punishment in violation of the Eighth Amendment to the U.S. Constitution.
Judge Krichbaum "in light of the jury's recommendation of life imprisonment with the possibility of parole after 30 full years, abused his discretion" by imposing maximum consecutive sentences on Davis, Laczko wrote.
However, Rivera said Davis was properly sentenced in accordance with Ohio's sentencing law and that Judge Krichbaum did not abuse his discretion when he imposed maximum consecutive prison terms.
"The aggregate term of 310 years does not constitute cruel and unusual punishment because the individual sentences were not grossly disproportionate to their respective offenses," Rivera argued.