Newton Falls mayor recalled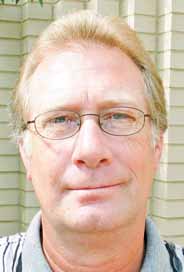 Photo
Newtown Falls Mayor Patrick Layshock
NEWTON FALLS
City residents voted in a new mayor Thursday night during a special election, recalling the previous officeholder by a margin of only 26 votes.
The unofficial final result from the Trumbull County Board of Elections was 526 voting for the recall of Mayor Pat Layshock, who has served as mayor for most of the last 18 years, and 500 voting against it.
Lyle A. Waddell was elected the new mayor with 352 votes, beating out Tarry A. Alberini and Ronnie L. Cross, who garnered 269 and 106 votes, respectively.
"There's a big division in the community, but the majority of the citizens voted and want to go a different direction. They want to stop the bickering and fighting and bad publicity we're getting," Waddell said.
He added that he wants to put a "fresh face" on the city.
"I'd like to get things back to where things are supposed to be with the mayor doing the jobs of mayor: running the [council] meeting, instead of debating and the other happenings. ... Council needs to do their job and do their part. They need to spend the money of the city very wisely," Waddell said.
Layshock said the citizens' voice was heard.
"I serve at the pleasure of the people, and the people decided by 26 votes to make a change. I wish my successor and city of Newton Falls nothing but the best," he said.
Throughout recent years, Layshock has been the subject of public scrutiny. In April, a Trumbull County grand jury refused to indict him over allegations that he hindered the efforts of a Newton Falls ambulance responding to an emergency call.
In 2009, he filed several lawsuits in Warren-based courts to be restored to Newton Falls mayor, after resigning the job and later rescinding the resignation.