---
Tuesday, November 2, 2010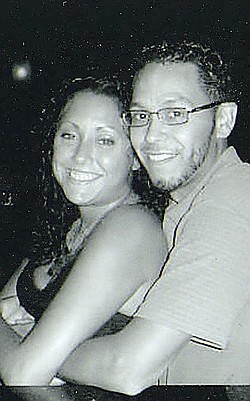 Photo
Jennifer Rodriguez Jeremy Cuevas
Boardman
Announcing plans for their New Year's Day wedding are Jennifer Rodriguez and Jeremy Cuevas, both of Boardman.
The bride-elect is a daughter of Debi Scullen of Boardman and Michael Rodriguez of New York. Mr. Cuevas is a son of Ernesto and Elizabeth Cuevas of Boardman.
The couple will exchange marriage vows Jan. 1 at Victory Christian Center in Coitsville, where a reception will follow. Invitations will be issued for both events.
Miss Rodriguez holds a bachelor's degree in early childhood education from Youngstown State University and is a substitute teacher with Youngstown city schools.
The prospective groom graduated from YSU with a bachelor's degree in political science and is certified by the Nonprofit Leadership Alliance. He is employed at General Motors Corp. in Lordstown.