Catale says critic has political agenda
Related stories: Board officially accepts Webb's resignation
Academic-recovery plan to target all grades
By Harold Gwin
YOUNGSTOWN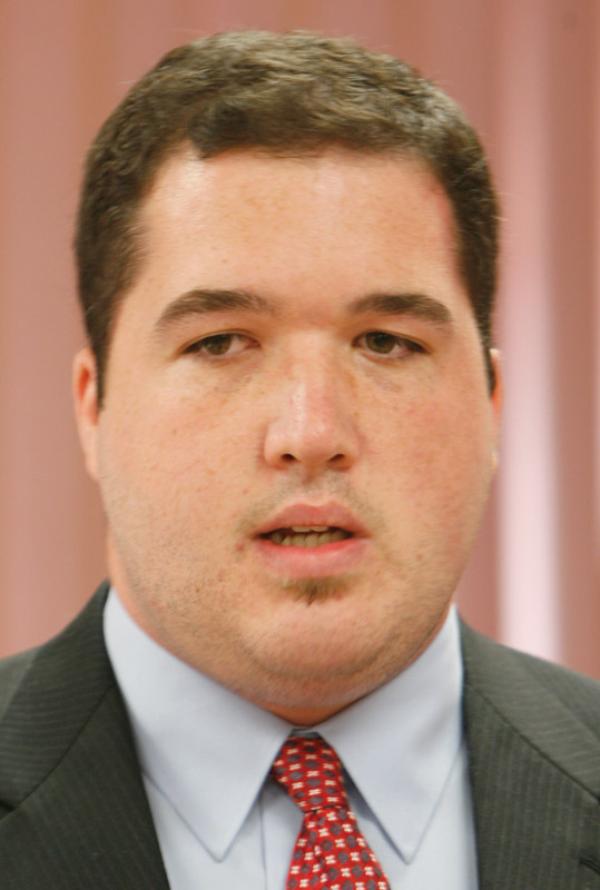 Photo
Youngstown City School Board president Anthony Catale
The president of the Youngstown Board of Education lashed out at a critic Tuesday, accusing the man of uttering "false innuendos and propaganda in order to advance his politically motivated agenda."
President Anthony Catale spoke during a regular school board meeting, taking Jimma McWilson of the Community High Commission On Closing the Academic Standards Achievement Gap for Afrikan Students in the Youngstown City Schools to task for a letter McWilson sent to Mayor Jay Williams this week notifying him that the commission would be organizing protests, demonstrations and boycotts.
Catale didn't identify McWilson by name during his speech but later confirmed it was McWilson, who was in the audience, that he was addressing. He accused McWilson of having a personal bias toward particular school board members.
McWilson's letter said the group plans to attack what it sees as the practice of structural racism endorsed by the school board.
In particular, the group is challenging the district's proposal to open a program for students in seventh through ninth grade who are failing two or more subjects, and the placing of that program in the new Wilson Middle School now under construction on the city's South Side. That's "segregated tracking," the letter said.
The group also takes exception to the school's being named for President Woodrow Wilson, arguing that, although Wilson has been credited with great accomplishments, he was racist.
Where was the call to change the name of the school seven years ago when the district announced a major rebuilding program, and where was that call three ago when other individuals were sitting in the board seats, Catale asked.
The Wilson name has been part of the city school system since the former Woodrow Wilson High School was built in 1928, he said.
"I am most concerned with what's going on inside of our schools," Catale said, adding that the "Pathways to Advancement" proposed for the Wilson building came from the district superintendent and administration, not any of the school board.
Superintendent Wendy Webb said the program is designed to be temporary, giving those seventh-, eighth- and ninth-graders with academic problems a concentrated academic program that will accelerate their learning and get them back up to par and back to their regular classrooms.
Others at the meeting addressed the name-change issue.
Roxy Gurlea, who identified herself as a representative of the 2,500-member Wilson High School Alumni Association, told the board she believes McWilson's group has "a political agenda" and that the alumni group doesn't want the name changed. The name represents the legacy of all of the graduates of that school and their contributions to the community, she said.
Several other individuals, some of them members of the Community High Commission, spoke in favor of changing the name.
Catale called on the community to come together to ensure student needs are being addressed and that they get the necessary tools and resources to become successful and productive members of society.